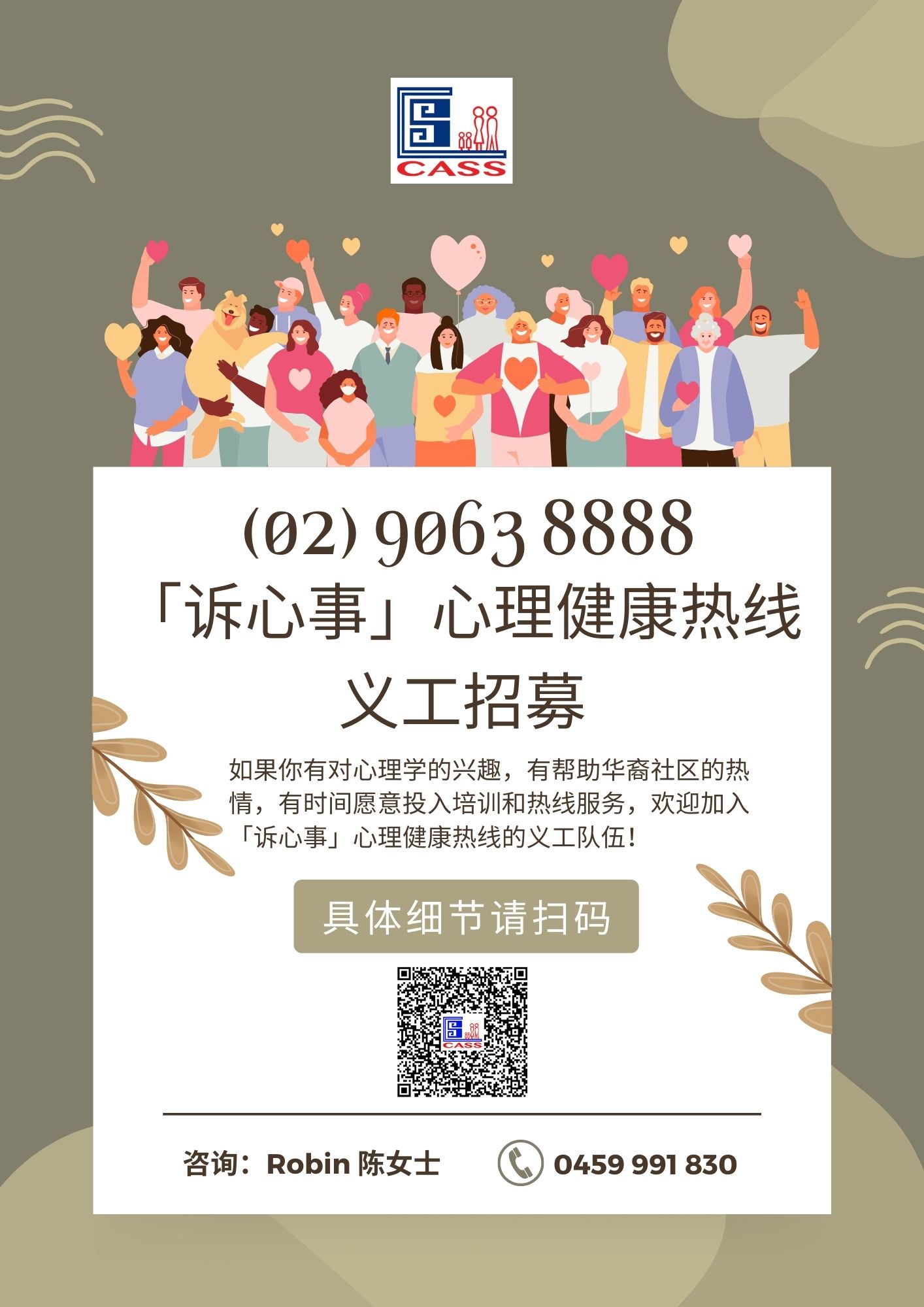 【Join CASS Non-crisis Hotline – help yourself and the others】
CASS H-Line Volunteer Recruitment
Are you looking for a chance to give something back to the community? Are you excited to develop new skills or build on existing experience and knowledge?
📢📢 Good news! CASS is recruiting the second batch of volunteers to support H-Line Non-Crisis Hotline.
CASS H-Line, the ONLY Chinese non-crisis hotline in NSW, responds to the needs of mental health services for the Culturally and Linguistically Diverse (CALD) Community.
Since its launch in November 2021, our kind-hearted hotline volunteers received many calls and listened to many people. The number 9063 8888 have provided a safe and secure channel for people, allowing them to speak out freely and benefiting countless people in local communities.
Join us, you will get:
Free counselling training
A group of like-minded friends
A rewarding volunteer experience
CLICK HERE FOR INFORMATION AND APPLICATION