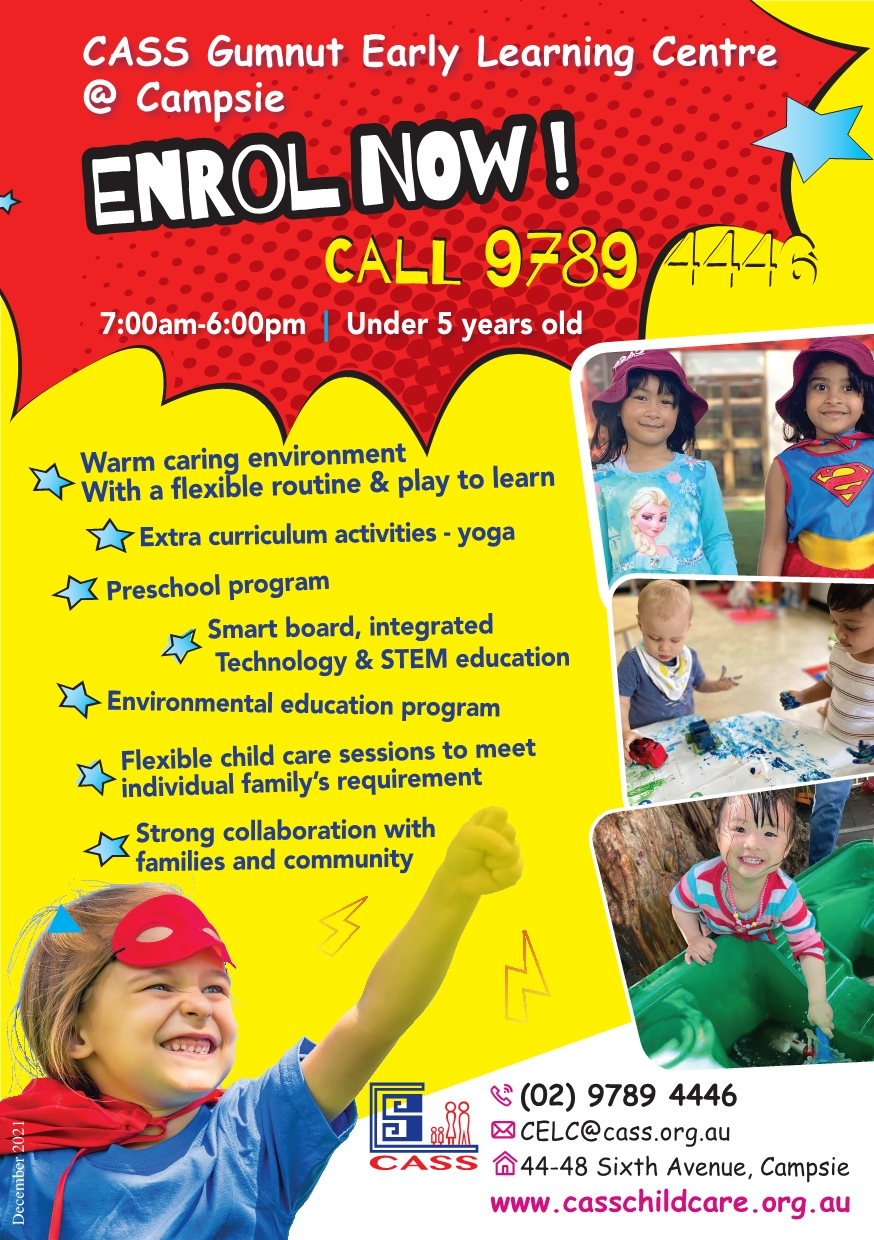 【Are you looking for a childcare centre for your kid in 2022?👶🧒👦】
Where is my child going to thrive?
Where will they be the happiest and contented?
Which childcare centre will accommodate your needs as parents?
If you are parents with children between the ages of 0-5, when you are wondering which childcare centre will be suitable for your little bub, you may look for one with:
A safe, secure and nurturing learning environment for child's development
Reputation and trust
Qualified and experienced professional educators with dedication, passion and commitment
Dedication to help child build emotional resilience and confidence
Structured program to help inspire and stimulate child's creativity
Passion to cultivate "love for learning and discovery"
THE ANSWER IS
You will be able to discover the above
at CASS Gumnut Early Learning Centre.
CASS Gumnut Early Learning Centre operates in Campsie, Hurstville and St Leonards areas, providing long day care services for children from birth to 5 years old. We have qualified educators who will nurture your child in a safe and happy environment. We continue to monitor and adhere to all Government COVID updates to make sure you are comfortable with leaving your children with us.
Spots are filling fast. Please contact our centre of your nearest location TODAY for visit and enrolment.
CLICK HERE FOR DETAILS OF CASS GUMNUT EARLY LEARNING CENTRE (CAMPSIE)
CLICK HERE FOR DETAILS OF CASS GUMNUT EARLY LEARNING CENTRE (HURSTVILLE)
CLICK HERE FOR DETAILS OF CASS GUMNUT EARLY LEARNING CENTRE (ST. LEONARDS)