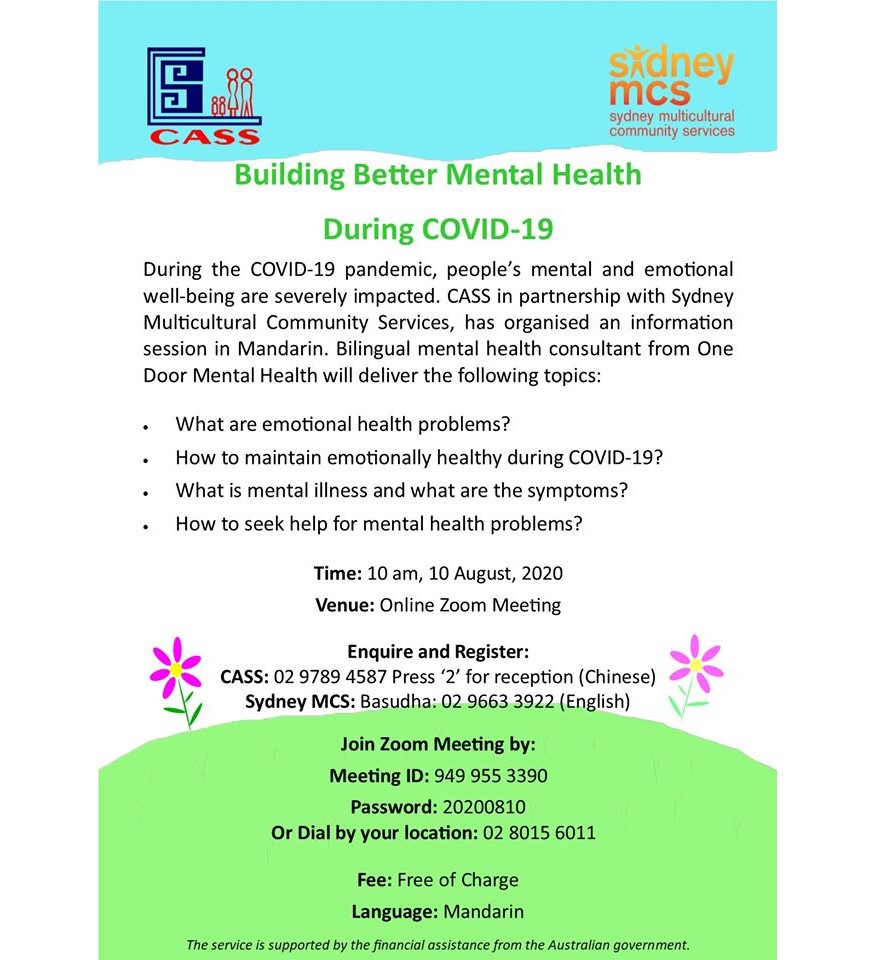 Building Better Mental Health During COVID-19 – Online Info Session in Mandarin
In partnership with Sydney Multicultural Community Services, CASS is holding a FREE Online Info Session for you to learn how to maintain mentally and emotionally healthy during this difficult time. Find out more from a professional health consultant on the day. Don't miss out!
Time: 10am, 10 August 2020
Language: Mandarin
Please click the poster for more information, or join the session by https://us02web.zoom.us/j/9499553390….