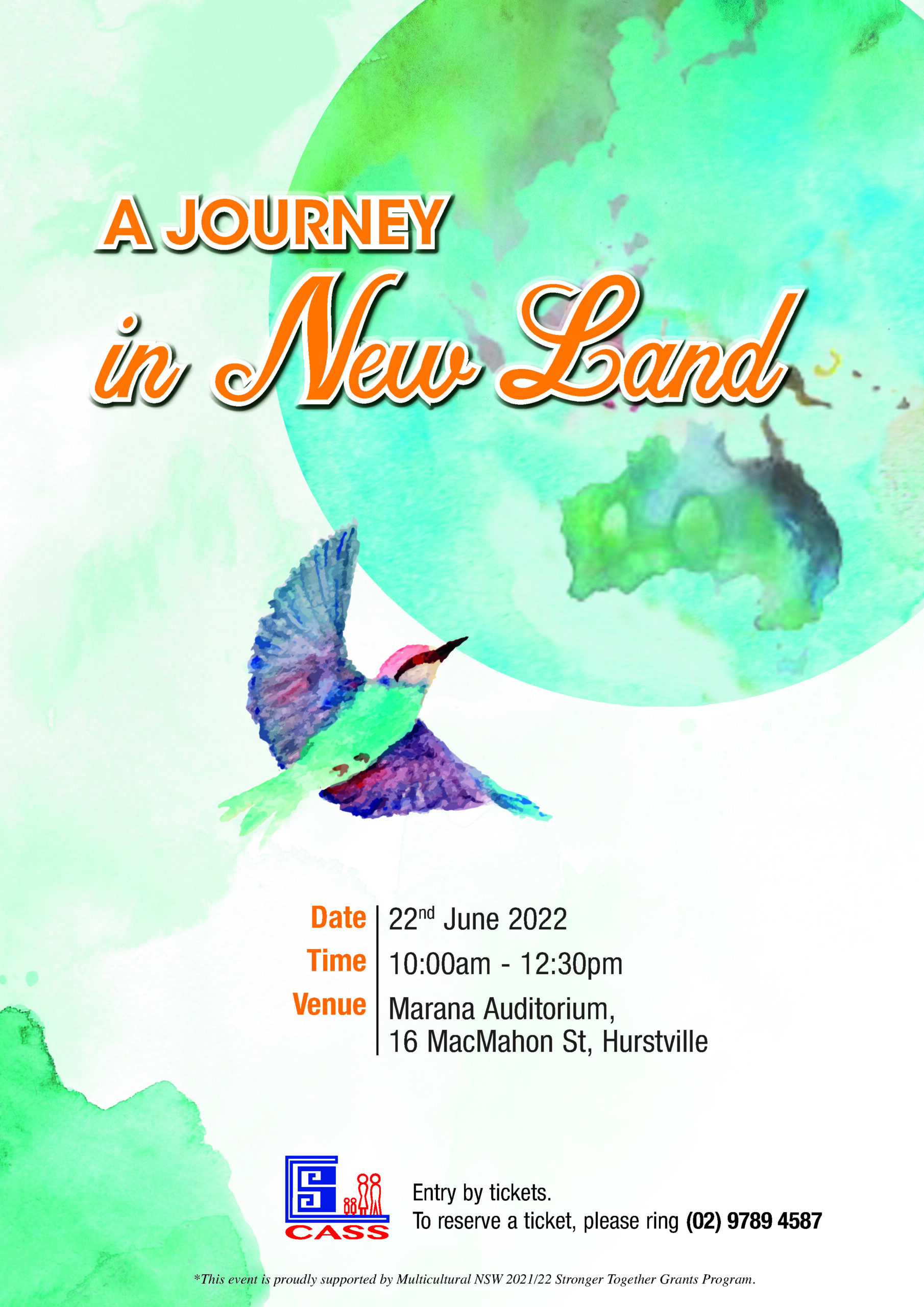 CASS 'A Journey in New Land' – a powerful multicultural performance unfolds migrant's stories on Wednesday 22 June 2022
CASS has travelled for over four decades, growing from its humble beginnings as a childcare service provider supporting those in need in the community, to a well-known multicultural community organisation in Sydney.
During these years, CASS not only experienced success, but also overcame challenges that occurred along the way. Therefore, CASS is organising a large celebrational performance, presenting exciting and thought-provoking journeys of migrants settling in Australian society. The event will allow participants to celebrate, embrace and share traditions whilst promoting mutual understanding and harmony among the CALD communities.
There are more than 200 people engaged in this performance, including art professionals at a national level, CASS Activity Groups, CASS volunteers and community members.
We welcome you to join this great performance!
Date: Wednesday, 22 June 2022
Time: 10:00 am – 12:30 pm
Venue: Marana Auditorium, 16 MacMahon St, Hurstville
It s free. Please contact CASS on (02) 9789 4587 for ticket or enquiry
Monthly Event Calendar
05
Jul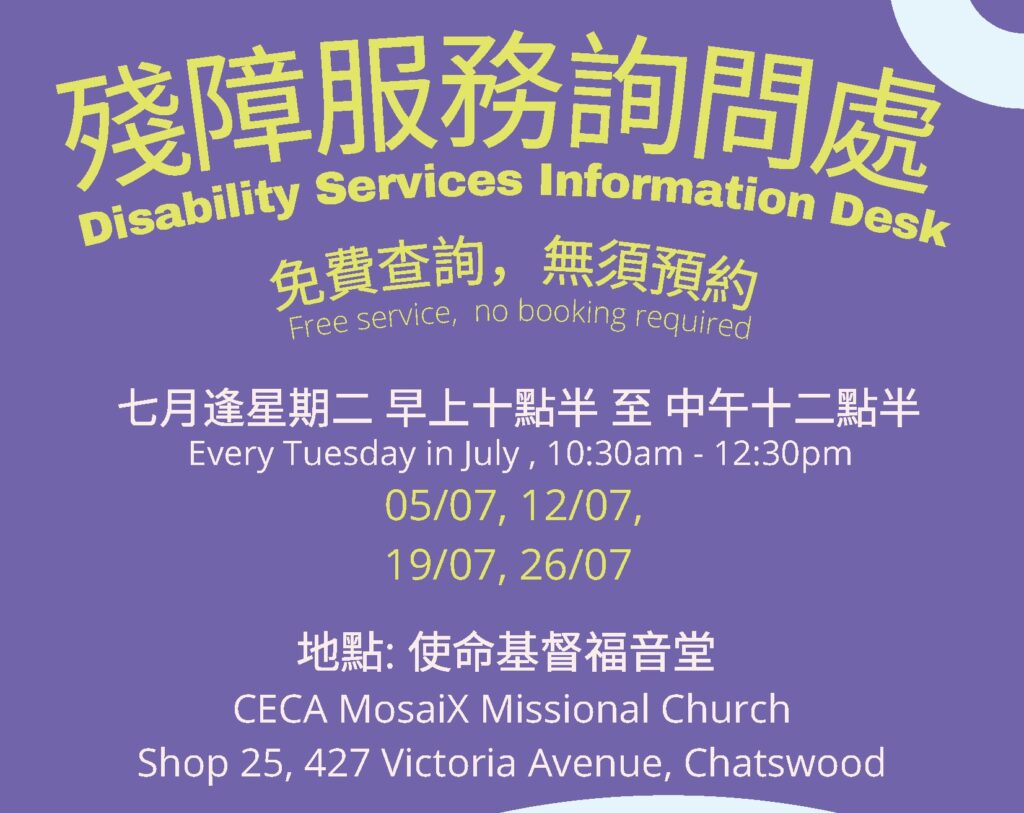 【CASS Disability Services Information Desk】@Chatswood providing FREE support and assistance
Services
18
Jul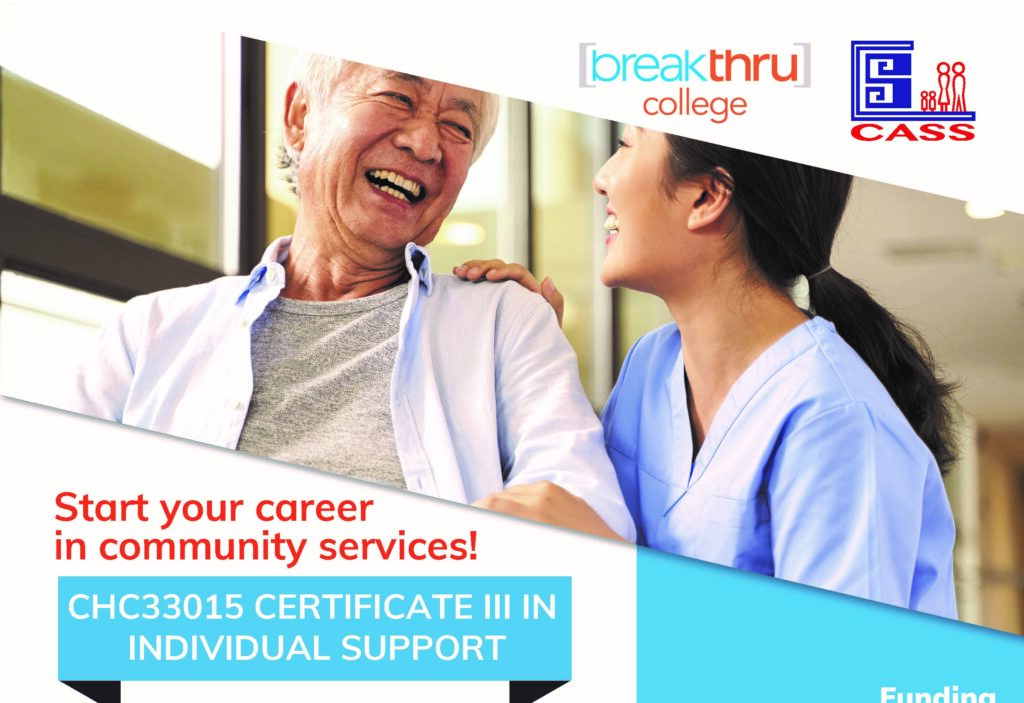 📢 Enrol for "Certificate III in Individual Support" to start your career in community services – Start on 18 July 2022 (Mon & Tue)
Services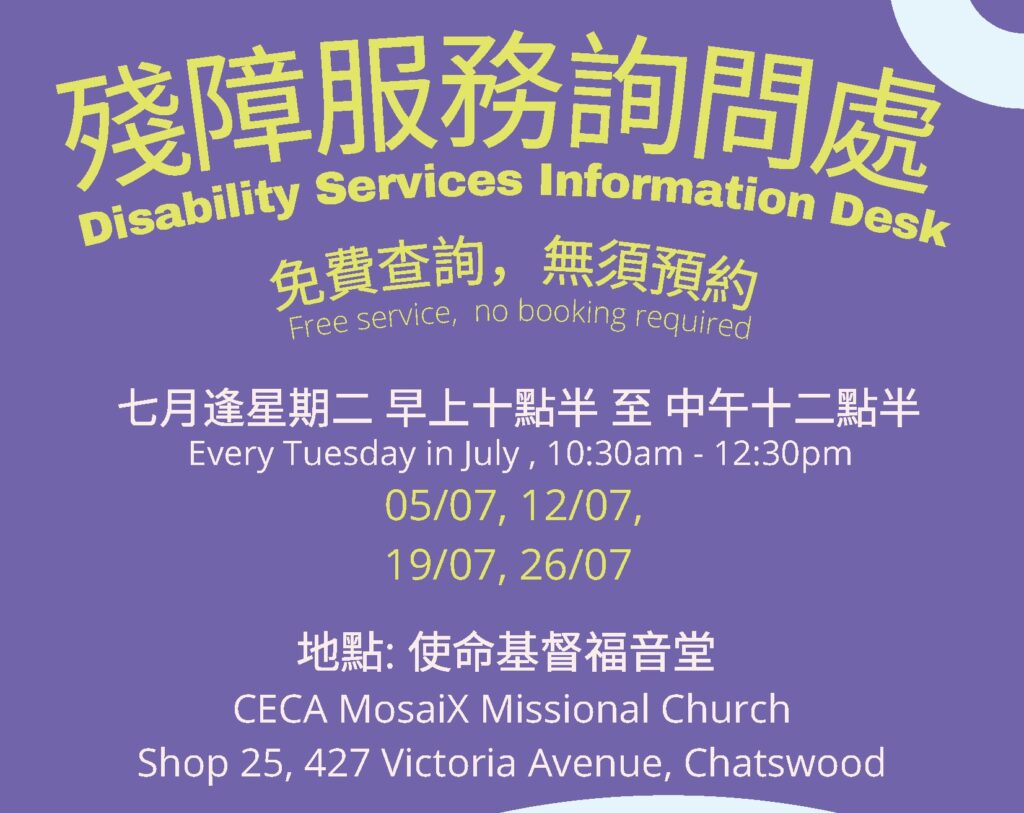 【CASS Disability Services Information Desk】@Chatswood providing FREE support and assistance
Services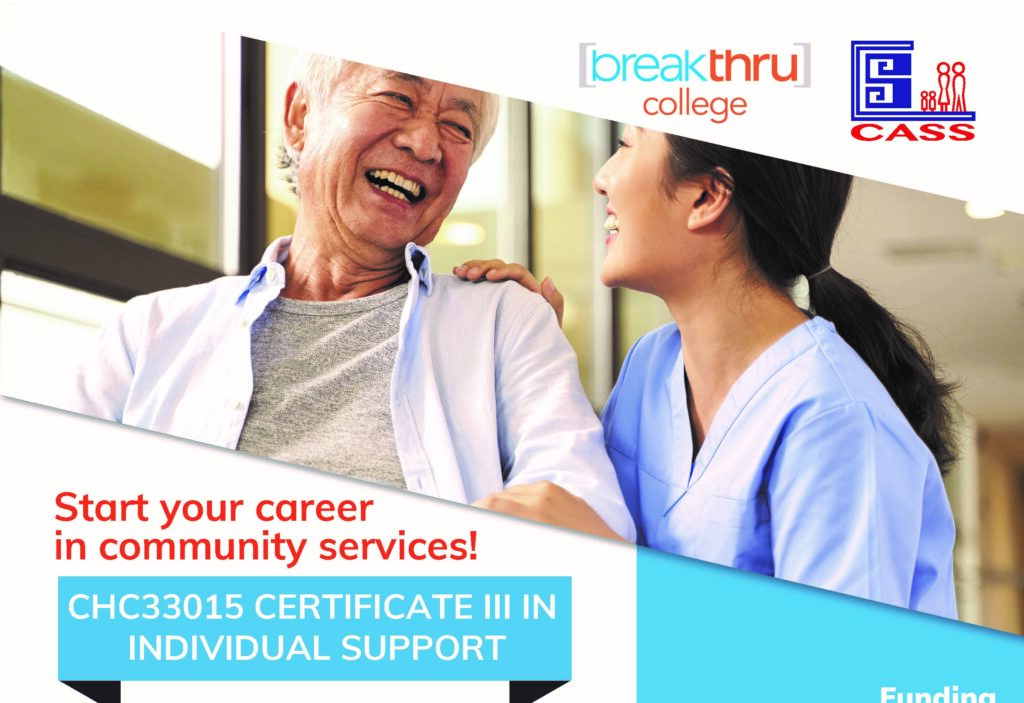 📢 Enrol for "Certificate III in Individual Support" to start your career in community services – Start on 18 July 2022 (Mon & Tue)
Services