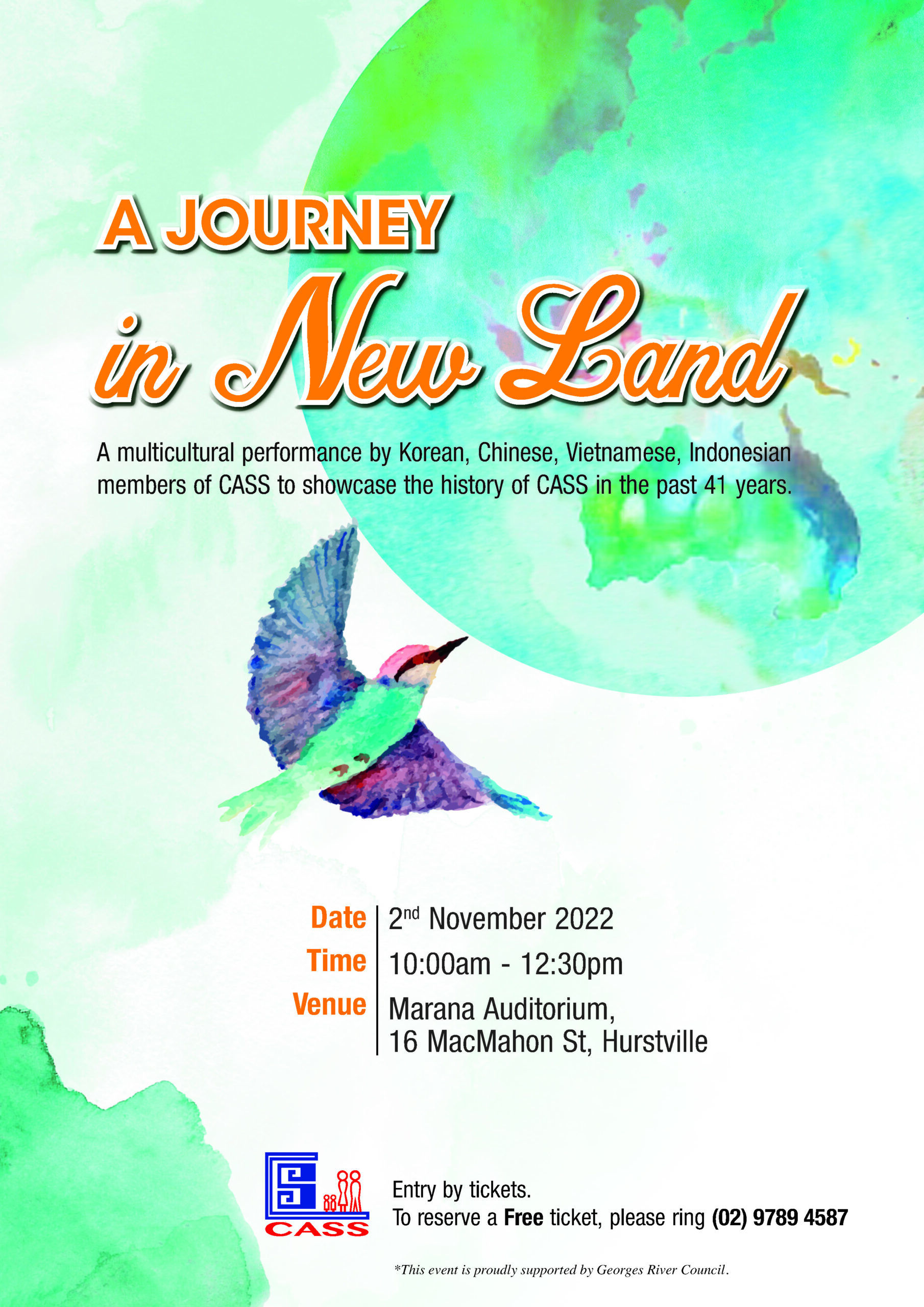 "A Journey in New Land' is back on Wednesday 2 November 2022
In June 2022, a grand multicultural performance – "A Journey in New Land" organised by CASS received an enthusiastic response with over 650 audiences.
With the support from the Georges River Council, CASS is thrilled to restage this performance with more than 200 CASS staff, volunteers and community members from Chinese, Indonesian, Korean & Vietnamese backgrounds and other CALD communities, on Wednesday 2 November at Marana Auditorium.
You don't want to miss this opportunity!
Through the performance, we appreciate how multiculturalism empowers local communities, present the exciting and thought-provoking journeys of migrants settling in Australia, and celebrate the 41st anniversary of CASS.
We are inviting you to watch and enjoy this stunning performance.
Date: Wednesday, 2 November 2022
Time: 10 am to 12:30 pm
Venue: Marana Auditorium, 16 MacMahon St, Hurstville
Free ticket. Booking is essential.
To reserve a Free ticket, please call (02) 9789 4587
Snapshots of performance in June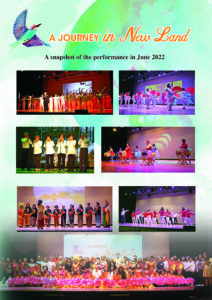 Monthly Event Calendar
19
Dec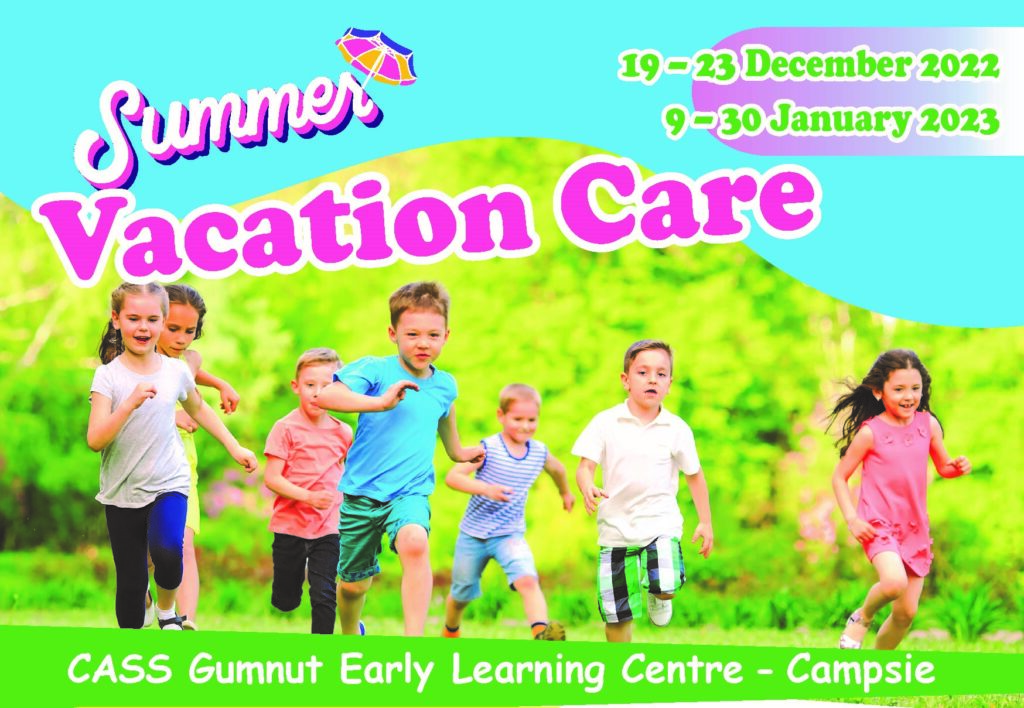 Summer Vacation Care at CASS Gumnut Early Learning Centres (19-23 Dec 2022 & 9-30 Jan 2023)
Services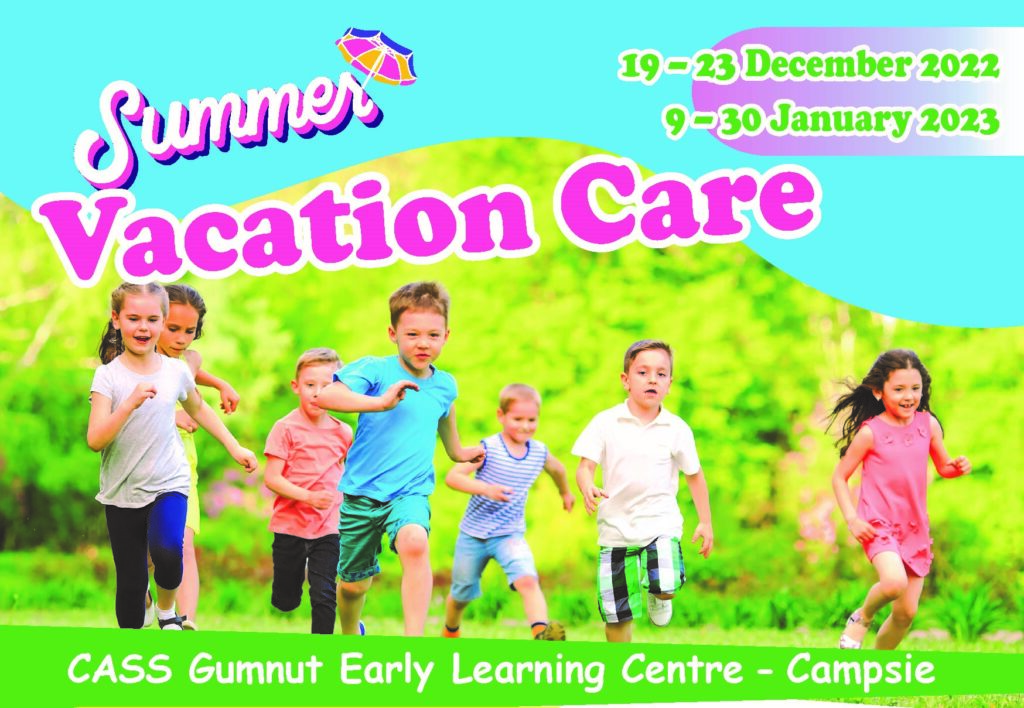 Summer Vacation Care at CASS Gumnut Early Learning Centres (19-23 Dec 2022 & 9-30 Jan 2023)
Services