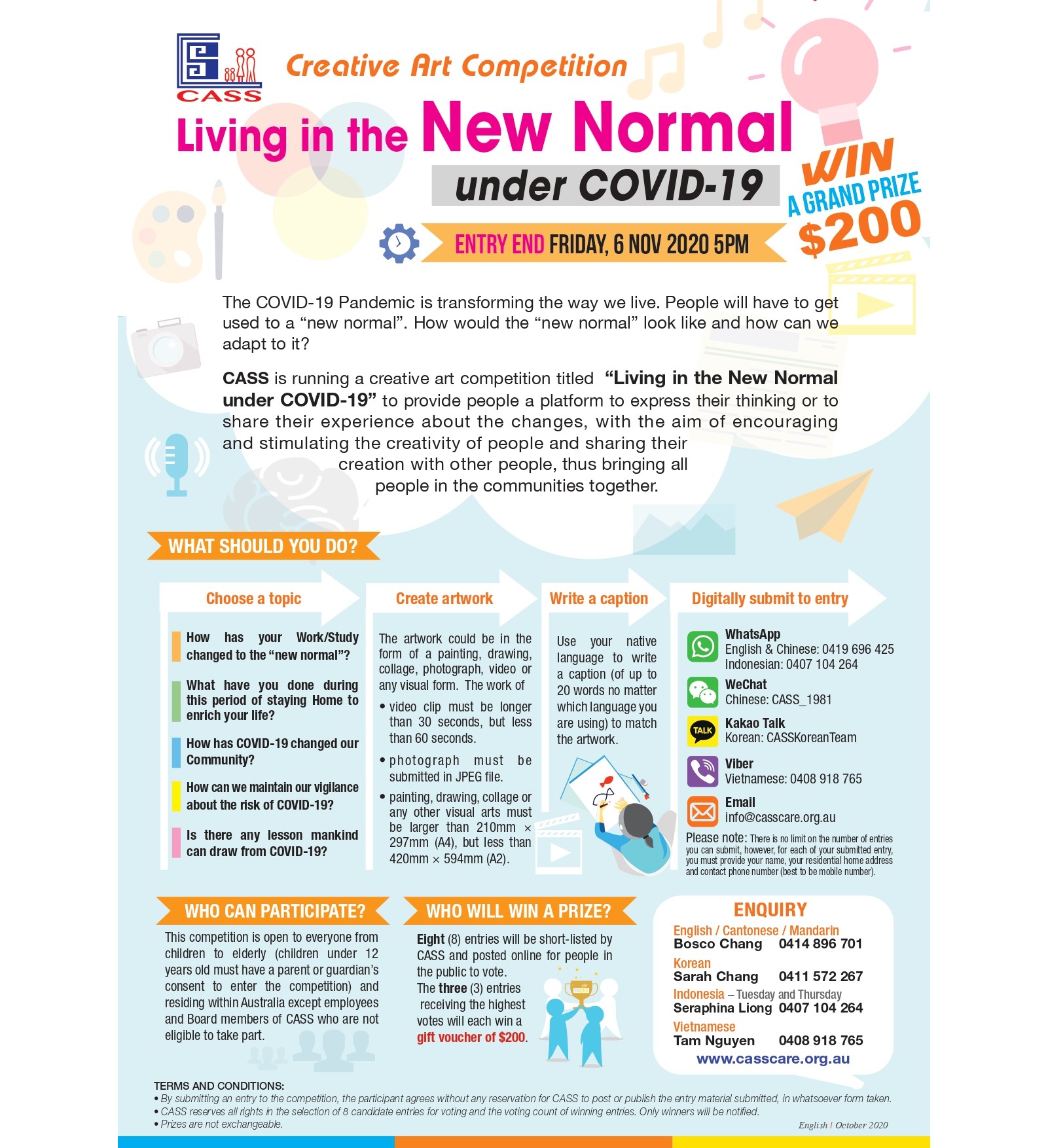 Creative Art Competition: "Living in the New Normal under COVID-19" (From 2 Oct to 6 Nov)
The COVID-19 Pandemic is transforming the way we live. People will have to get used to a "new normal" including maintaining physical distance and washing hands frequently to keep good personal hygiene, adapting to the use of technology and being online, paying more attention to our health and immune system, etc.
How would the "new normal" look like and how can we adapt to it? CASS is running a creative art competition titled "Living in the New Normal under COVID-19" to provide people a platform to express their thinking or to share their experience about the changes, with the aim of encouraging and stimulating the creativity of people and sharing their creation with other people, thus bringing all people in the communities together.
Information is also available in your community languages: