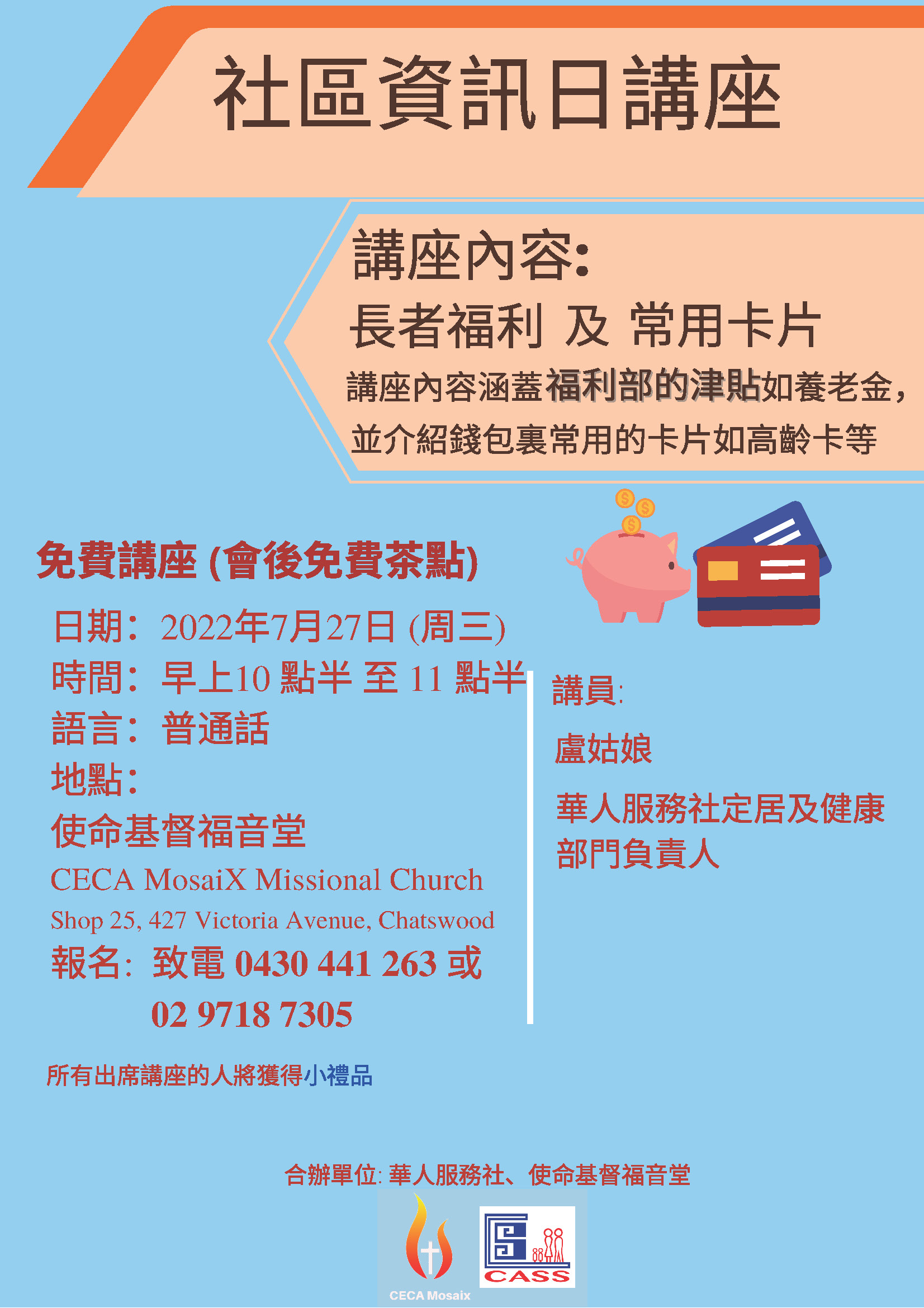 "Senior Welfare & Services and Useful Cards in Wallet" information session on 27 July (Wed)
CASS in partnership with CECA MosaiX Missional Church @Chatswood, is organising a series of Community Information Day events to empower people in the community to access local services.
In the upcoming session, Jane of CASS Settlements and Health Unit will share with us more about available senior welfare and services such as Age Pension, Centrelink Payment as well as useful cards in your wallet, e.g. senior card.
📅 Date: Wednesday, 27 July 2022
⏰ Time: 10:30am – 11:30am (free morning tea provided)
💬 Language: Mandarin
📌 Place: CECA MosaiX Missional Church (Shop 25 , 427 Victoria Avenue, Chatswood)
Booking is essential. Please contact 0430 441 263 or (02) 9718 7305 for registration.
🎁 FREE gift for every participant
Monthly Event Calendar
05
Jul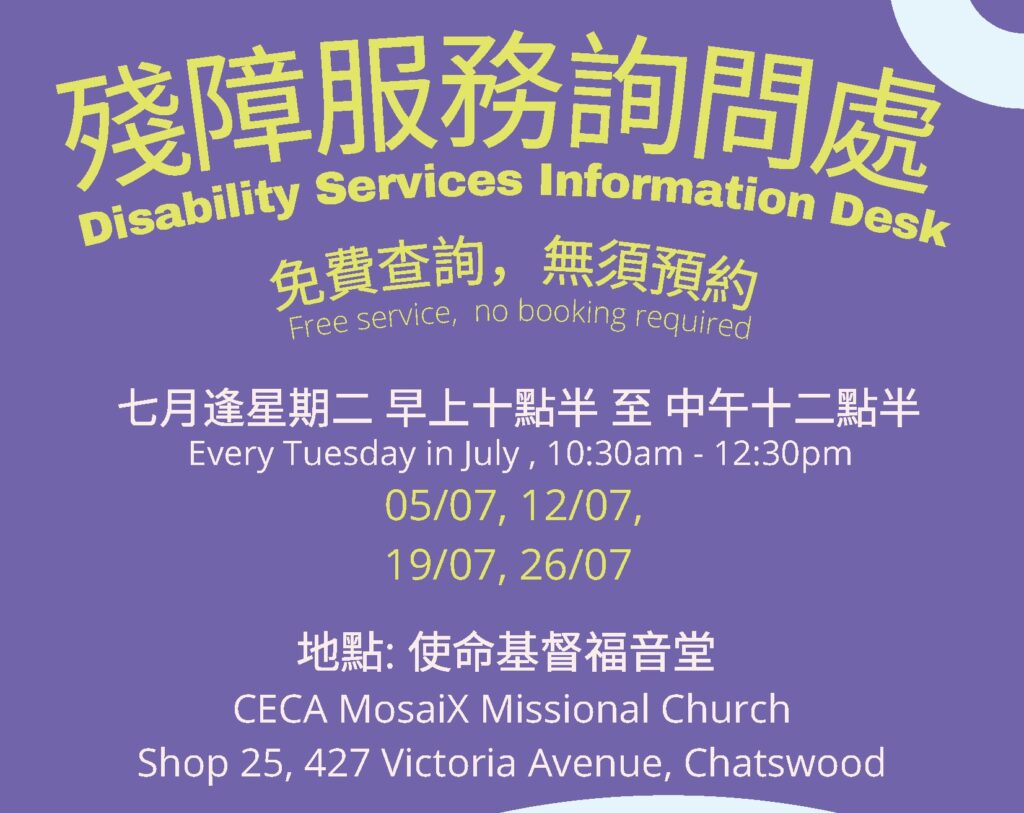 【CASS Disability Services Information Desk】@Chatswood providing FREE support and assistance
Services
18
Jul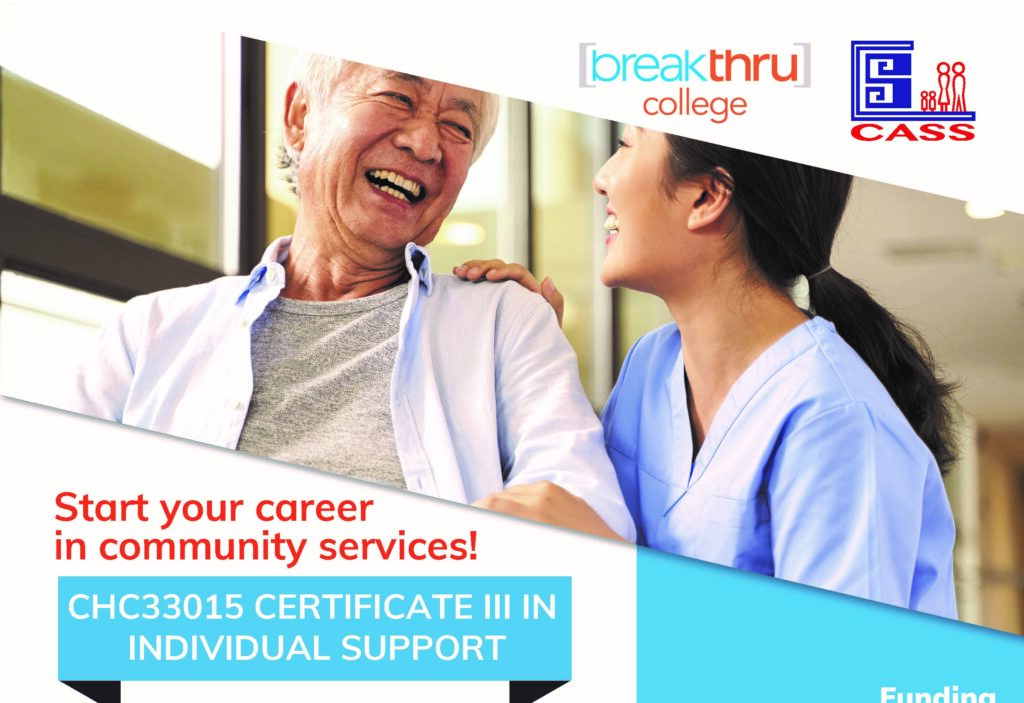 📢 Enrol for "Certificate III in Individual Support" to start your career in community services – Start on 18 July 2022 (Mon & Tue)
Services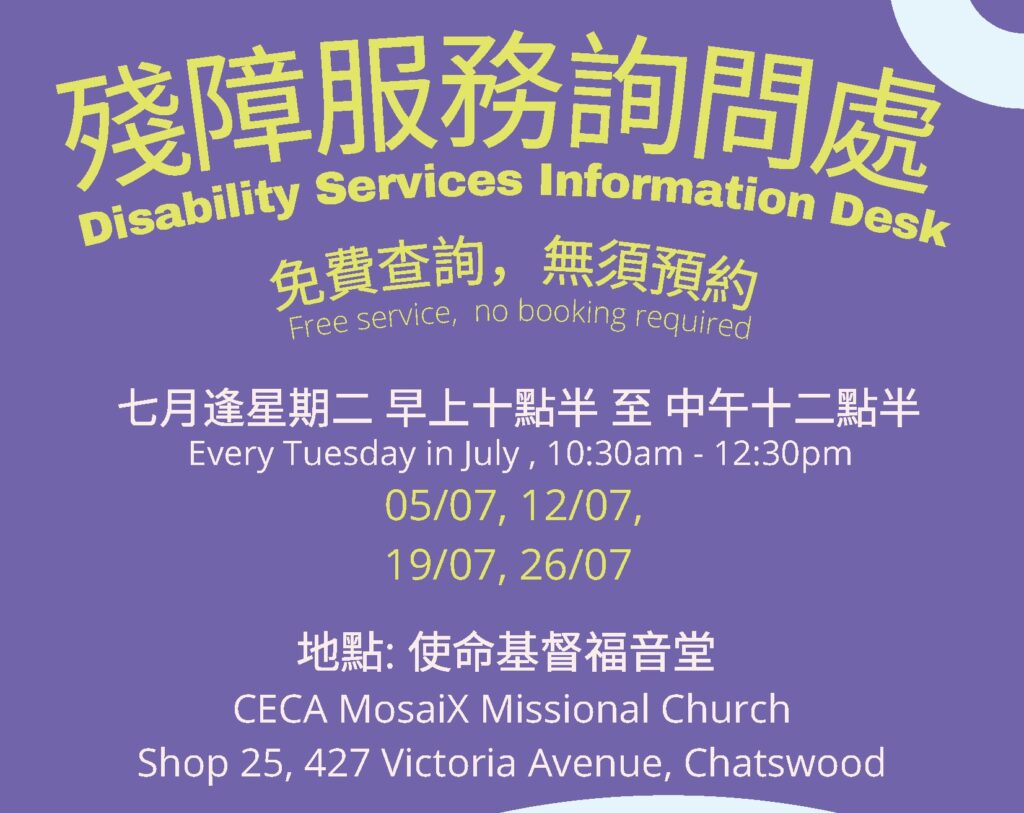 【CASS Disability Services Information Desk】@Chatswood providing FREE support and assistance
Services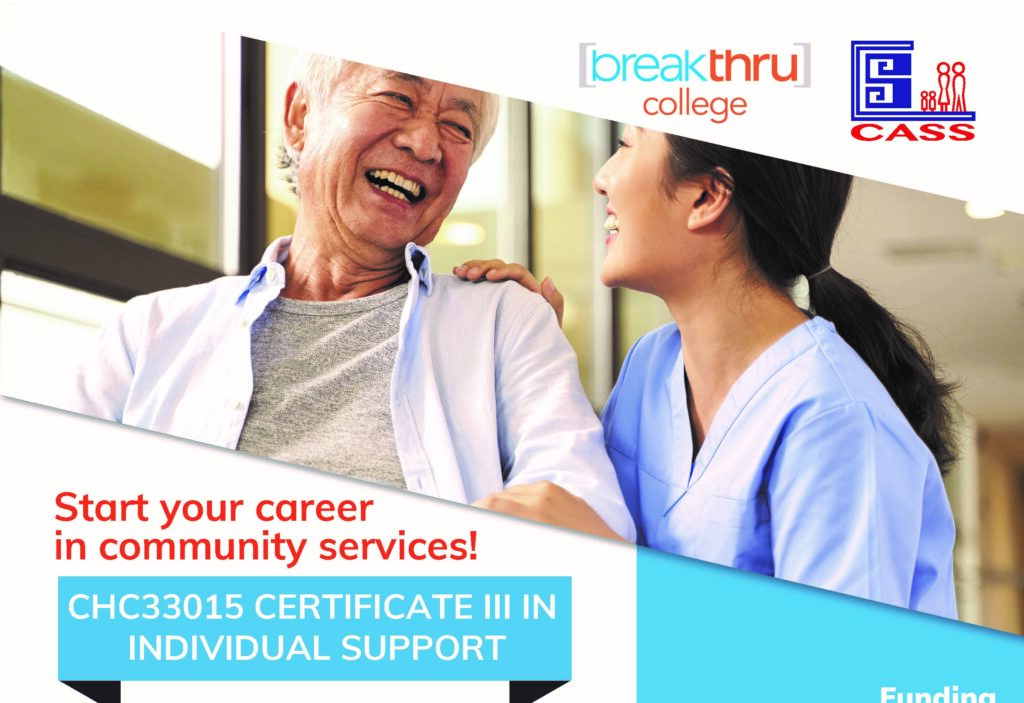 📢 Enrol for "Certificate III in Individual Support" to start your career in community services – Start on 18 July 2022 (Mon & Tue)
Services