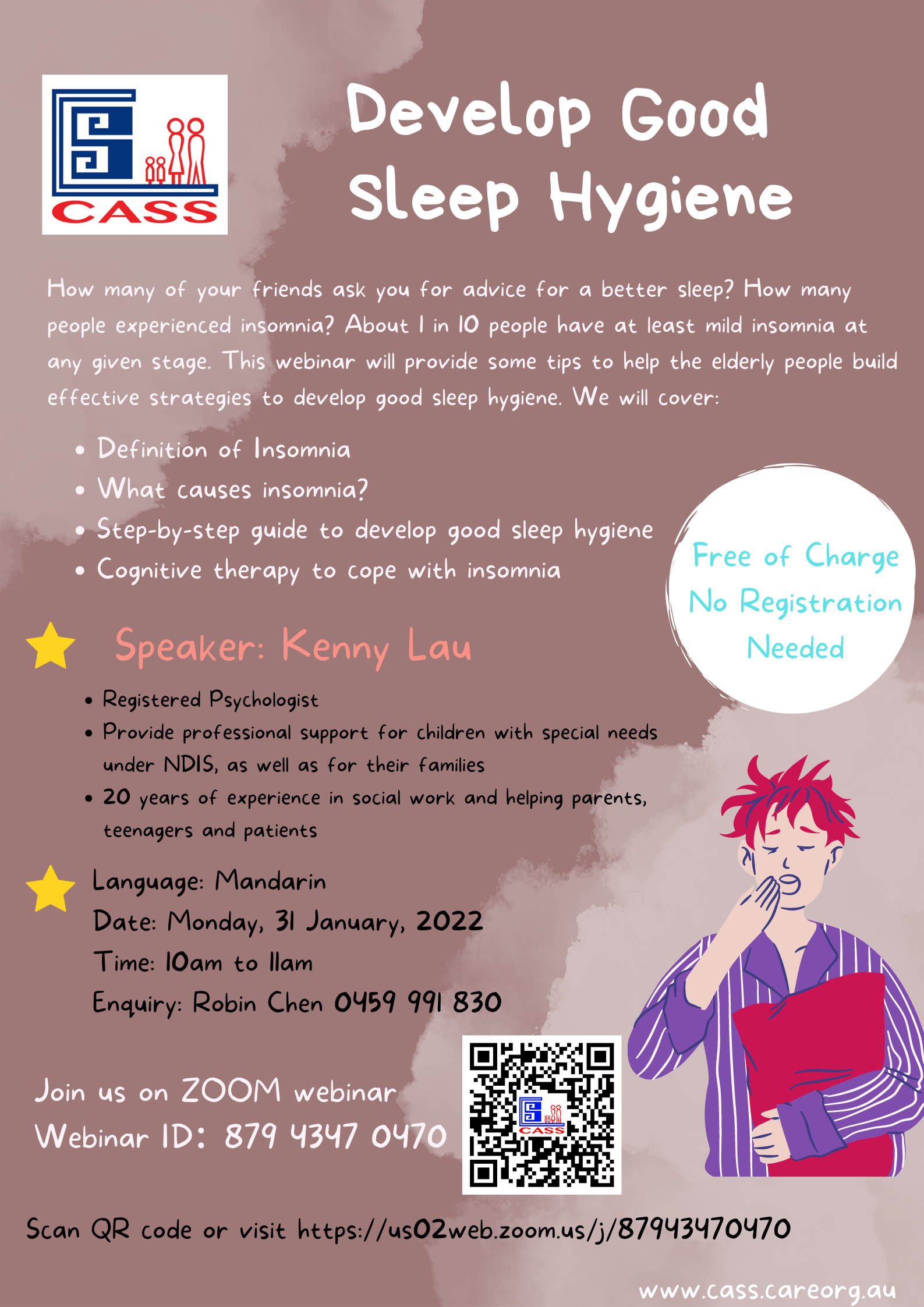 Join "Develop Good Sleep Hygiene" webinar on 31 January (Monday)
Night-time is sometimes painful. About 1 in 10 people have at least mild insomnia at any given time.
We will hold a webinar on Monday, 31 January 2022 to discuss about insomnia. Registered Psychologist Kenny Lau will explain what causes insomnia and share some tips to help you build effective strategies to develop good sleep hygiene. We will cover:
👉Definition of insomnia
👉What causes insomnia?
👉Step-by-step guide to develop good sleep hygiene
👉Cognitive therapy to cope with insomnia
📅 Date: Monday, 31 January 2022
⏰ Time: 10am – 11:00am
💬 Language: Mandarin
💻 Webinar ID: 879 4347 0470
📎 Zoom link: http://us02web.zoom.us/j/87943470470
It is FREE. No registration needed. Please scan the QR code on poster or visit the link to join.
For enquiry, please contact Robin Chen on 0459 991 830.