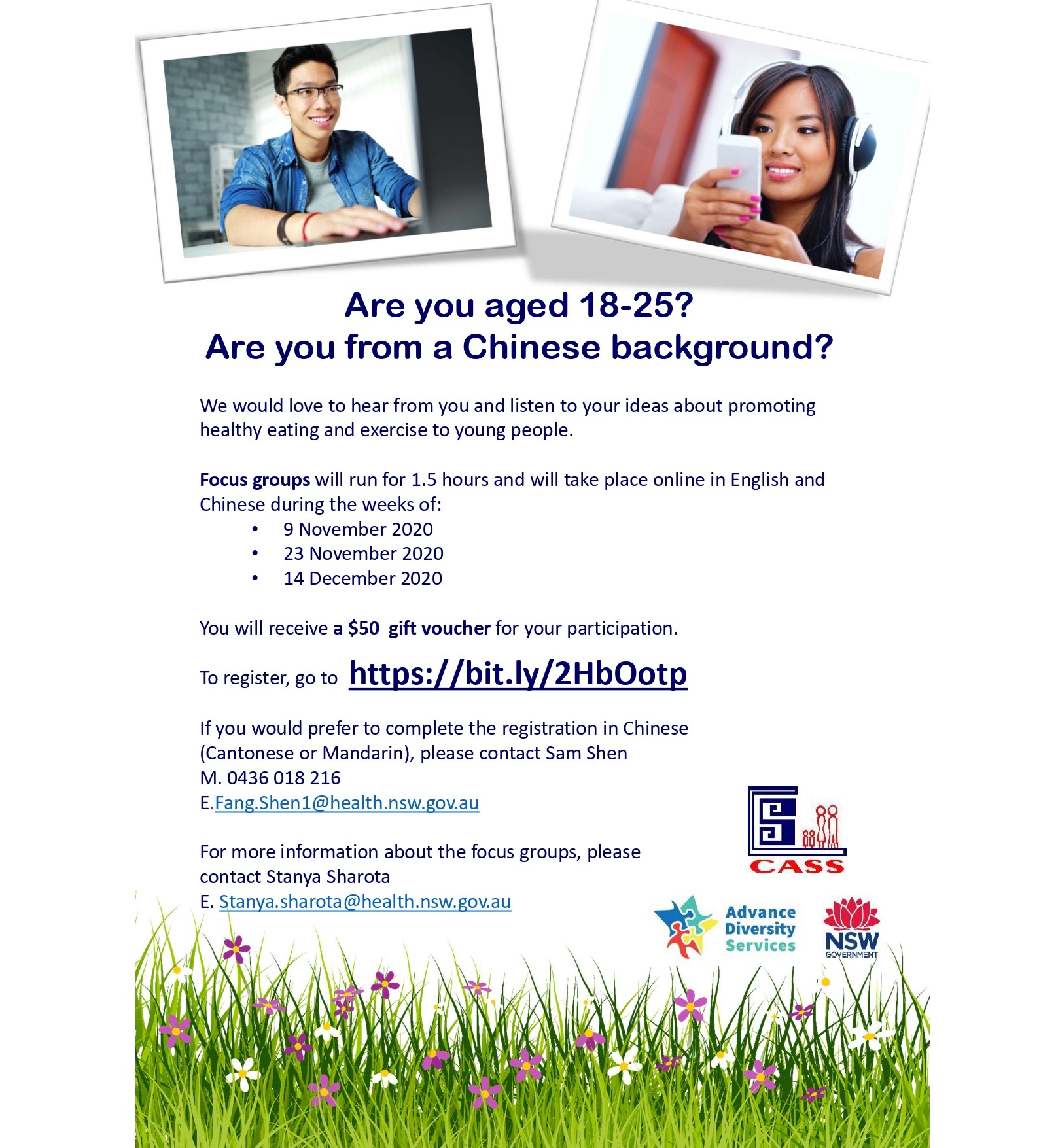 Focus Groups for Young People from Chinese Backgrounds (Ongoing)
Are you aged 18-25? Are you from a Chinese background?
Working with South Eastern Sydney Local Health District, we'd like to invite you to join one of the focus groups and share your ideas about promoting healthy eating and exercise to young people.

DOWNLOAD THE POSTER FOR MORE INFORMATION
To register, go to https://bit.ly/2HbOotp .