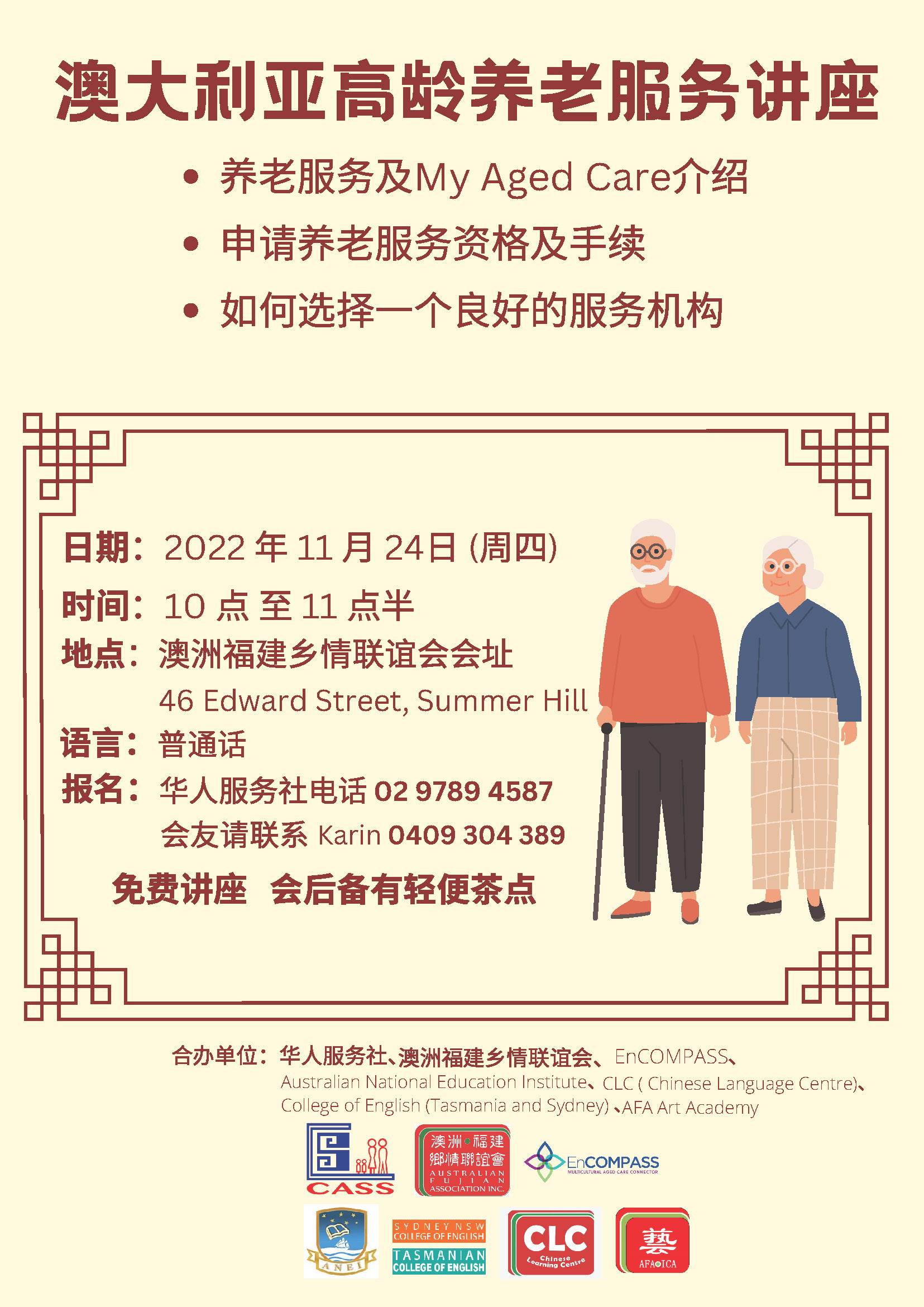 FREE Home Ageing Service Information Session on Thursday, 24 November 2022
CASS co-organises with Australian Fujian Association and EnCOMPASS to hold an information session to discuss about home ageing services & My Aged Care.
If you want to learn more about the eligibility and procedures of My Aged Care application, and how to choose a suitable service provider, the information session may help.
📅 Date: Thursday, 24 November 2022
⏰ Time: 10am -11:30am
📌 Venue: 46 Edward Street, Summer Hill, NSW
💬 Language: Mandarin
☕ It is FREE. Refreshment provided.
☎ Please contact CASS on 02 9789 4587 / Kevin (Australian Fujian Association) on 0409 304 389 for registration and enquiry.
Monthly Event Calendar
19
Dec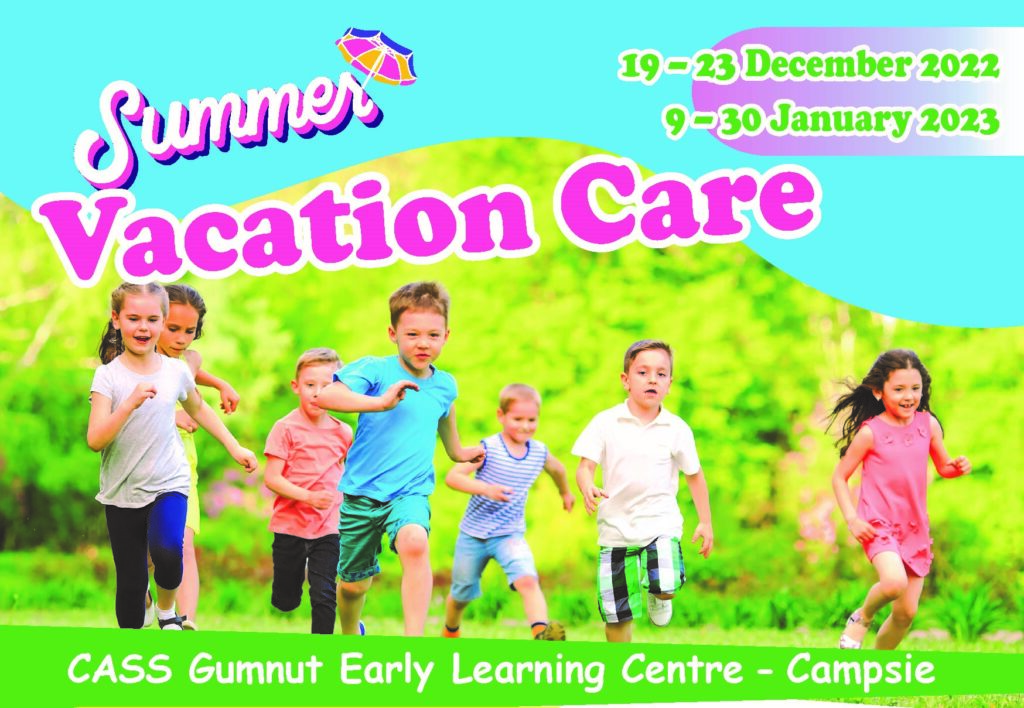 Summer Vacation Care at CASS Gumnut Early Learning Centres (19-23 Dec 2022 & 9-30 Jan 2023)
Services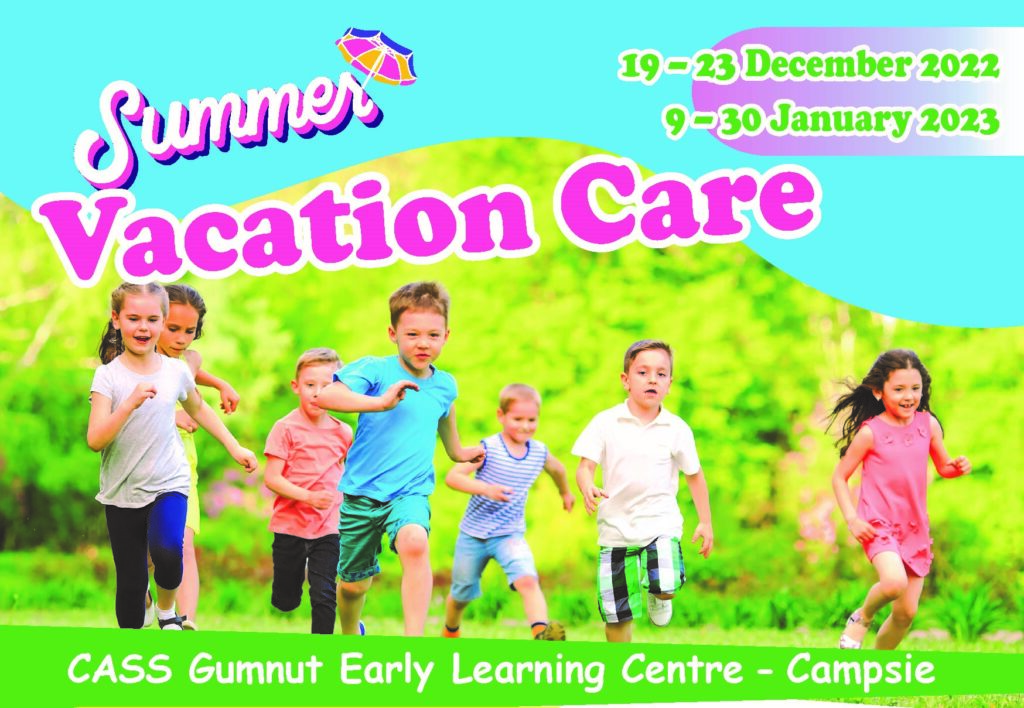 Summer Vacation Care at CASS Gumnut Early Learning Centres (19-23 Dec 2022 & 9-30 Jan 2023)
Services