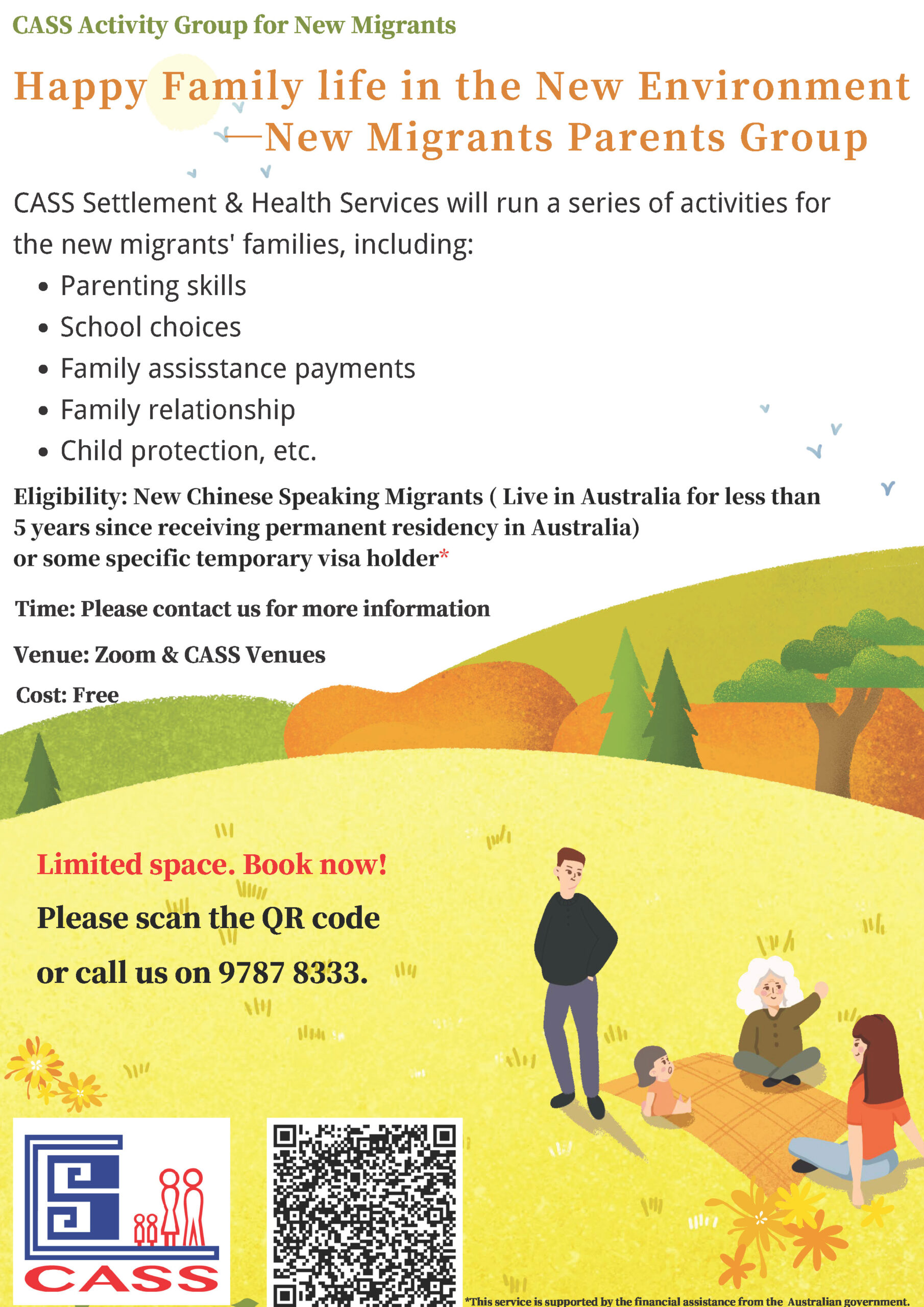 New Migrants, New Life 🌹🌼 – CASS New Migrants Parents Group is HERE for YOU!
CASS New Migrants Parents Group has been set up to assist newly arrived Chinese speaking migrant parents in settling in the community!
Organised by CASS Settlement & Health services, the New Migrants Parents Group will run a series of activities for the new migrants' families in various areas & topics in 5 weeks, including:
Parenting skills
School choices
Family assistance payments
Family relationship
Child protection, etc.
Spots are filling fast. Call CASS on (02) 9787 8333 or scan the QR code to register your interest.