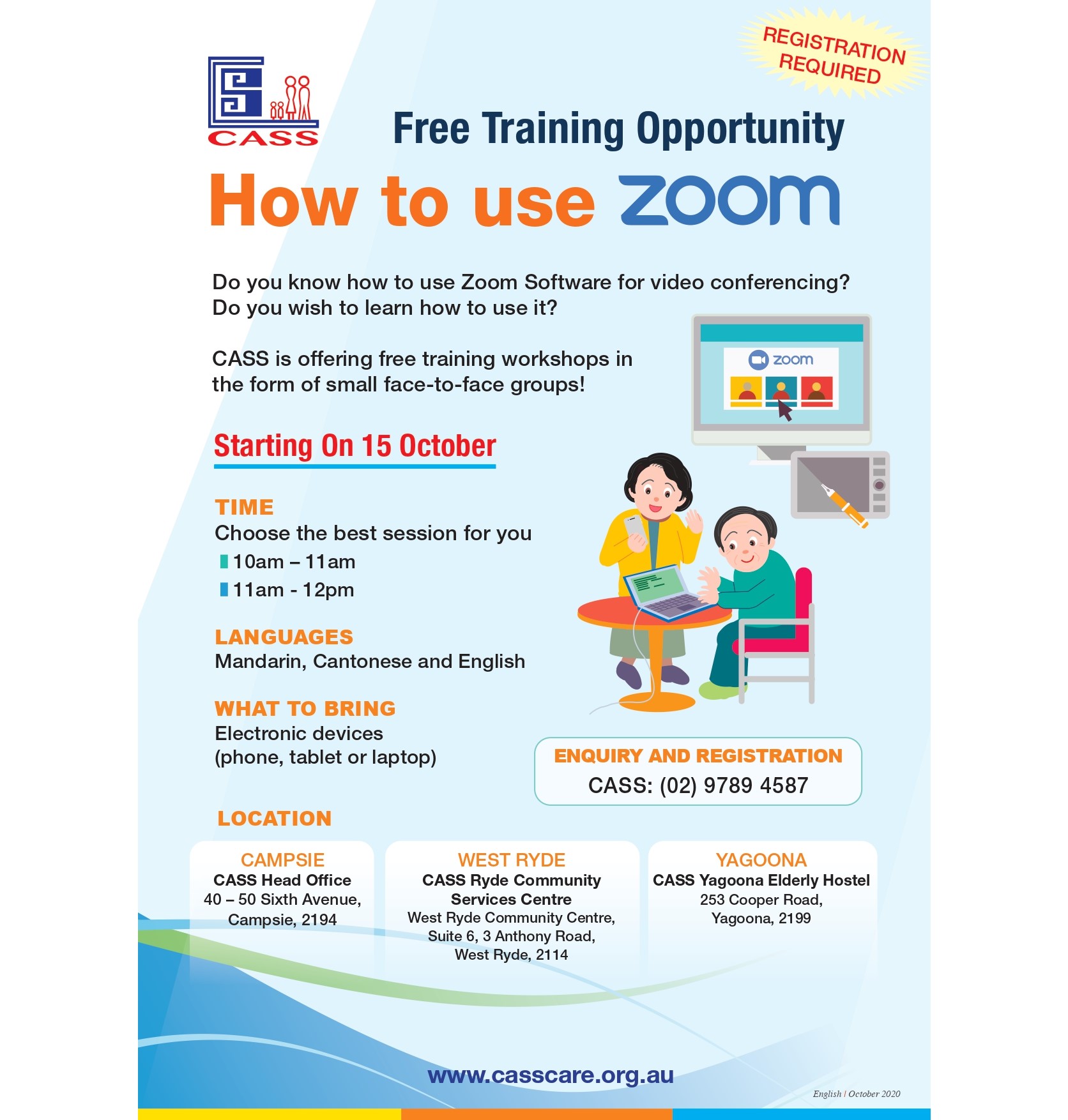 Free Training Opportunity: How to use Zoom! (Ongoing)
We have observed the greater use of technology this year due to and need to adapt to these changes under the COVID-19 pandemic year. Many meetings and activities are now delivered online, and Zoom is one of the most widely used platforms.
If you have not been exposed to Zoom and would like to pick up on some more skills, our free training on "How to use Zoom" is perfect for you. Delivered face-to-face in a small group, our trainer will help you explore and practice the software.
Languages: Mandarin, Cantonese and English