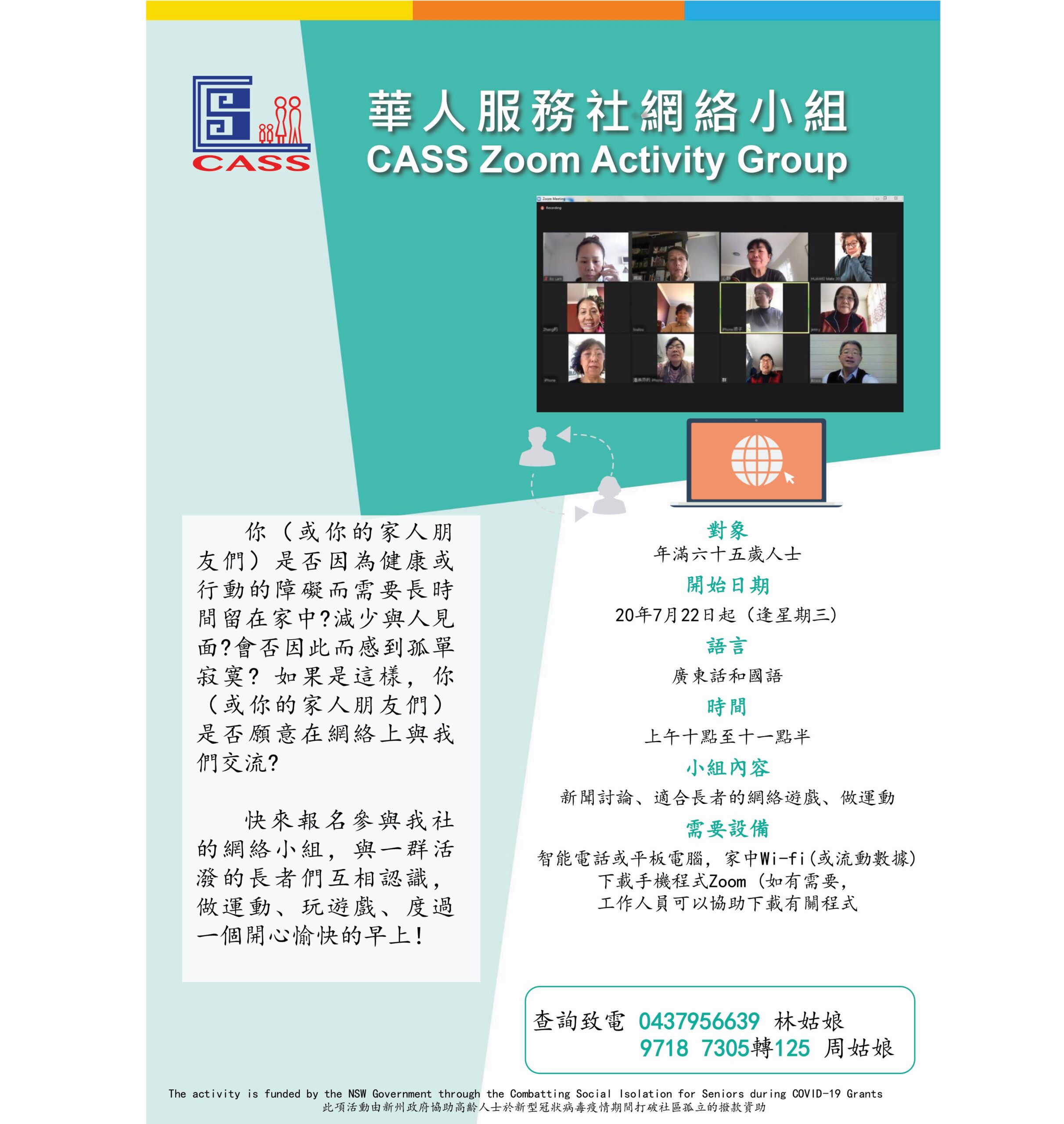 Join Ongoing CASS ZOOM Activity Group – Connecting Seniors with no Boundary (Cantonese & Mandarin)
CASS Care is honoured to announce that we have successfully received the funding from MACA (Ministerial Advisory Council on Ageing) to deliver innovative programs that help to provide social and emotional support to Chinese speaking seniors in Metropolitan Sydney and Wollongong who are isolated at home because of COVID-19.
The Group was operated in two sessions on different days but we will soon merge the two sessions into one, to further expand the elderly's social network. Please find the updated schedule as follows:
Participant: Aged over 65
Start Date: From 22/07 (every Wednesday)
Time: 10:00am – 11:30am
Language: Cantonese and Mandarin
Required Equipment: Smart Phone or Tablet, Wi-Fi or Mobile Network and Zoom App
* The aim of the program is to promote physical fitness and mental fitness to participants.
* Please contact 0437956639 Bo Lam or call 9718 7305 Ext.125 Cindy Zhou for inquiry.
For more information, please contact winnie_huang@cass.org.au or check the website below:
https://www.facs.nsw.gov.au/…/c…/successful-grant-recipients
For information in Chinese, please visit: https://chinese.cass.org.au/casszoomactivitygroup/