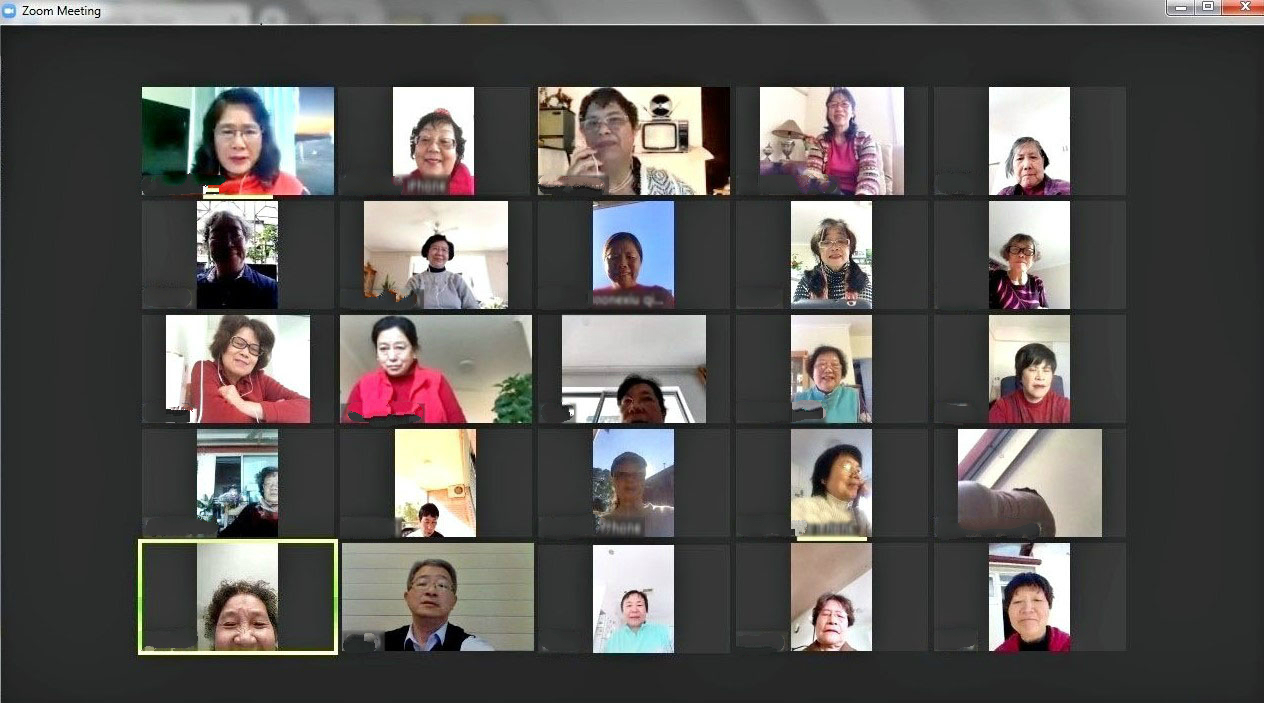 Join Our Multilingual Online Activities for Seniors (Ongoing)
Since the Government has relaxed the lockdown restriction, some of CASS senior groups have resumed their activities with limited number of attendance according to guideline. For seniors who may not be able to participate in the Centres, they are welcome to join our FREE online program which is not constrained by geographical locations and enable them to dance and exercise together, share stories and display their talents, etc.
Don't miss the FUN! Join us at one of the following senior activity groups in Chinese, Korean, Indonesian and Vietnamese.
1. Campsie – Chinese
Date of Activity: Every Tuesday
Time: 10:00 am – 11:30 am
Platform: Zoom
Link: https://us02web.zoom.us/j/85904157764…
2. Hua Xing – Chinese
Date of Activity: Every Wednesday
Time: 10:00 am – 11:30 am
Platform: Zoom
Link: https://us02web.zoom.us/j/89840597822…
3. Hua Kang Thursday – Chinese
Date of Activity: Every Thursday
Time: 10:00 am – 11:30 am
Platform: Zoom
Link: https://us02web.zoom.us/j/89565941590…
4. Hua Kang Friday – Chinese
Date of Activity: Every Friday
Time: 10:00 am – 11:30 am
Platform: Zoom
Link: https://us02web.zoom.us/j/89237806534…
5. Indonesian
Date of Activity: Every Thursday
Time: 2:00 pm – 4:00 pm
Platform: Zoom
Link: https://us02web.zoom.us/j/89324386834…
6. Vietnamese
Date of Activity: Every Monday
Time: 10:00 am – 11:15 am
Platform: Zoom
Link: https://us02web.zoom.us/j/81103045392…
7. Korean
If you are interested in joining various Korean Groups, please contact Ms Youngmi An.
Mobile: 0427 424 692
Email: Youngmi_an@cass.org.au