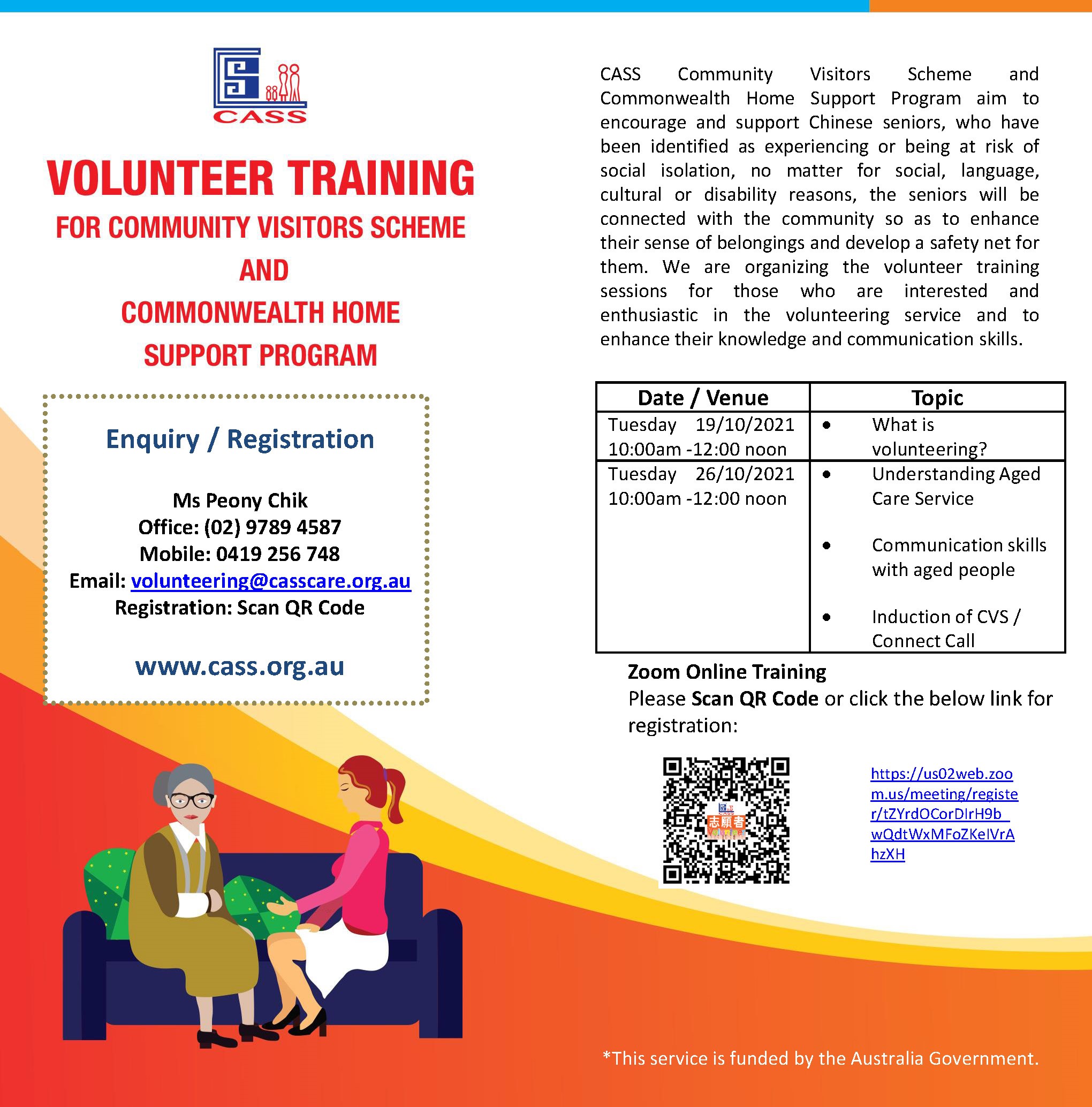 Join the "Volunteer Training Session" on Tuesday, 19 Oct & 26 October at ZOOM
If you have some time to spare during your week, we would like to encourage you to sign up as a volunteer for our "CASS Community Visitors Scheme and Commonwealth Home Support Programme".
We hope that the seniors will be connected with the community so as to enhance their sense of belongings and develop a safety net for them.
Join us in giving back to the community.
Please scan the QR code or click the link for registration