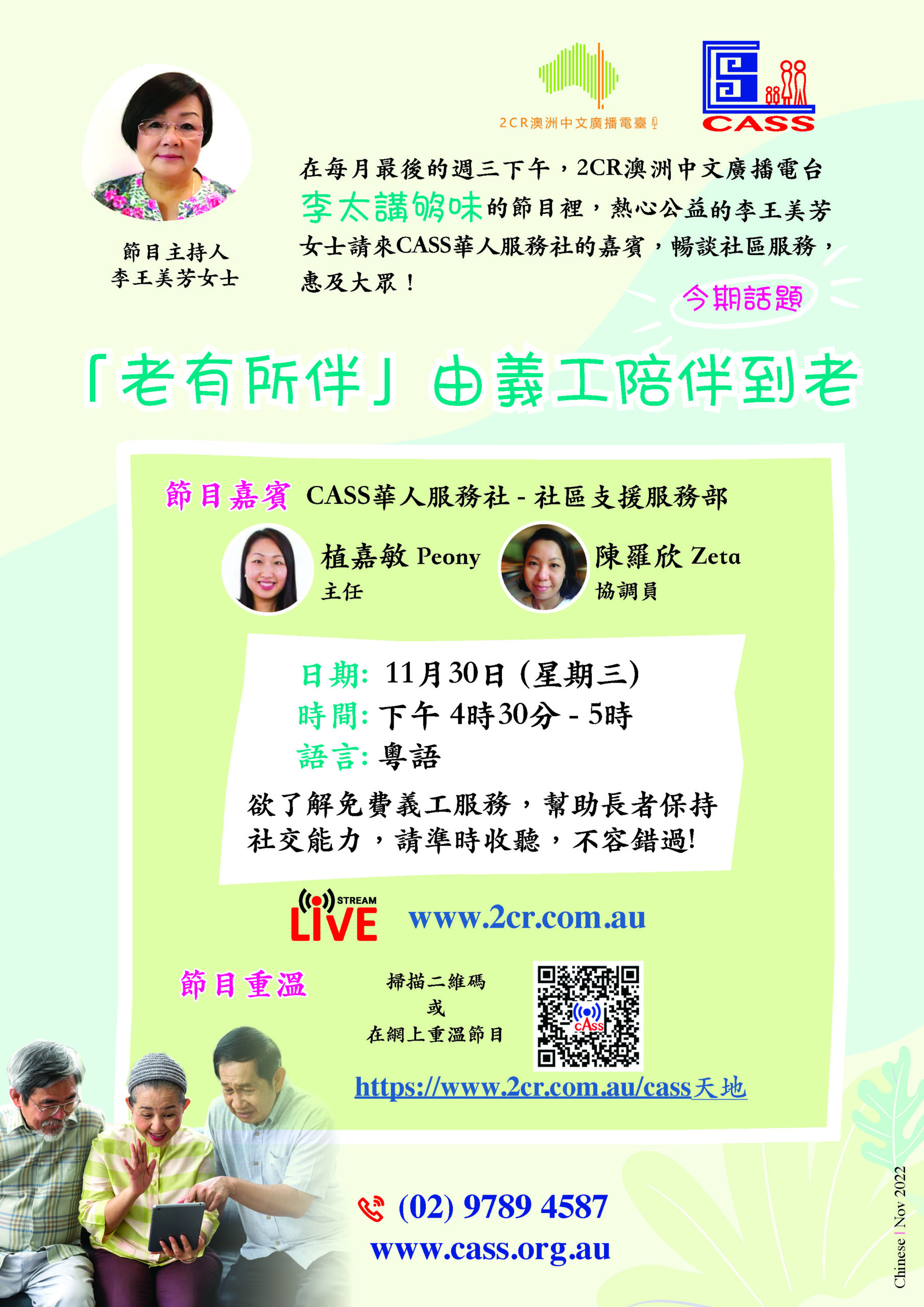 Learn more about FREE Community Visitor Scheme @2CR Radio on Wednesday, 30 November 2022
Peony and Zeta from CASS Community Social Support Services will share about Community Visitor Scheme at the radio program named【李太講夠味】@2CR Australian Chinese Radio.
If you are interested in knowing about the topic, you are mostly welcome.
Please share with your Chinese speaking friends & families who are keen to learn about the scheme.
📅 Date: 30 November 2022 (Wednesday)
⏰ Time: 4:30pm – 5:00pm
📻 【李太講夠味】節目內現場播出 (live broadcasting)
💭 Language: Cantonese
Please click the LINK to listen or visit HERE for the repeated program.
Monthly Event Calendar
19
Dec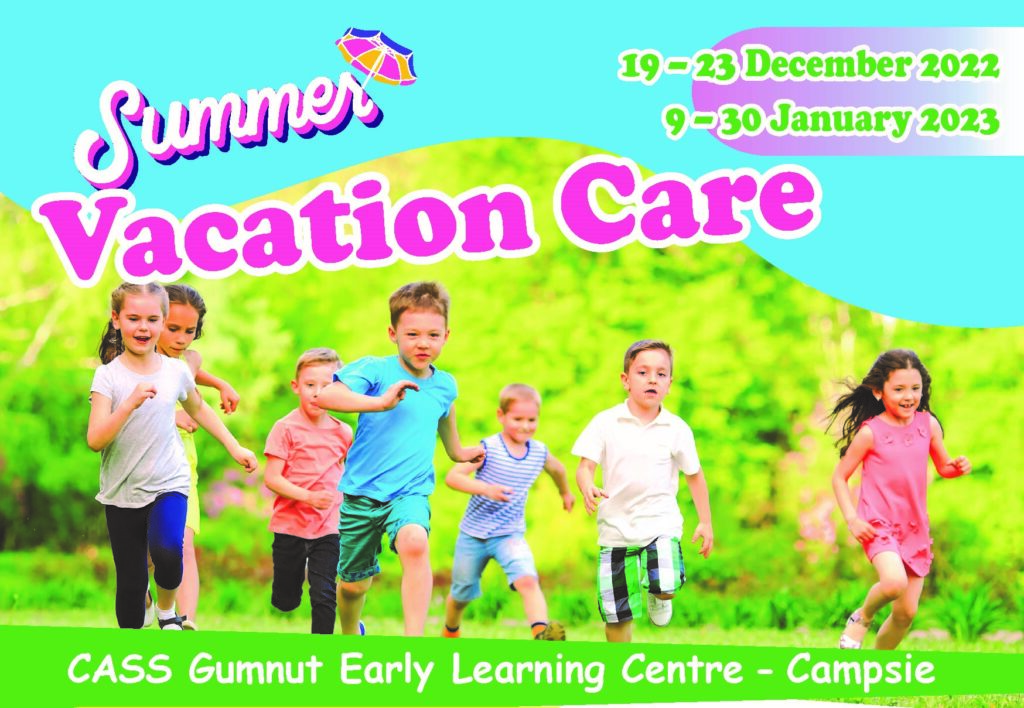 Summer Vacation Care at CASS Gumnut Early Learning Centres (19-23 Dec 2022 & 9-30 Jan 2023)
Services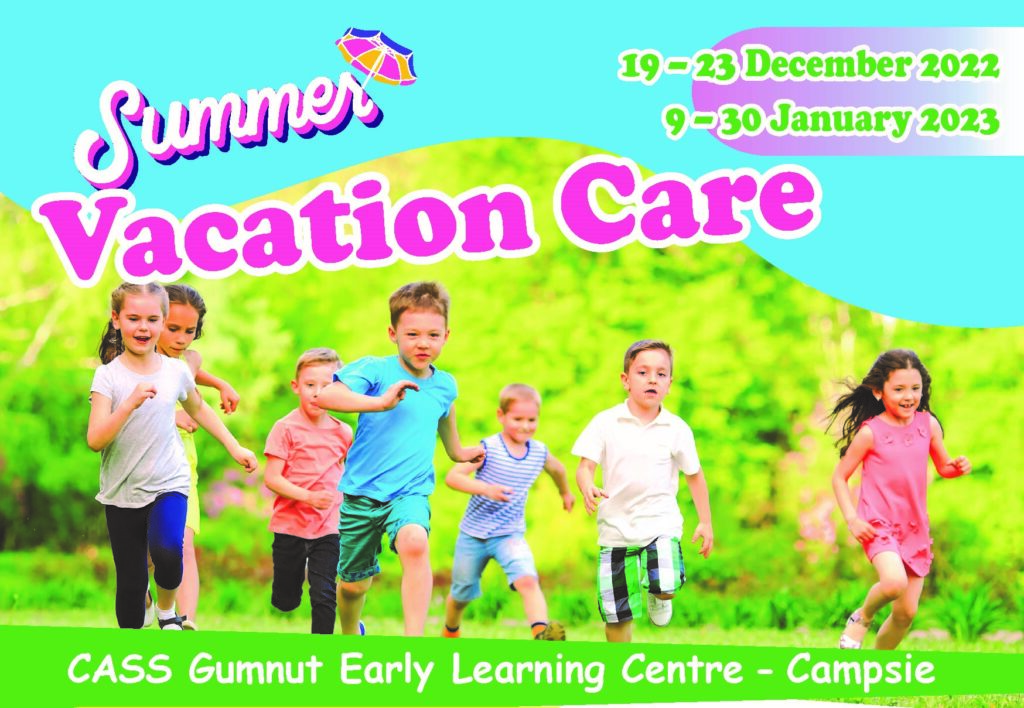 Summer Vacation Care at CASS Gumnut Early Learning Centres (19-23 Dec 2022 & 9-30 Jan 2023)
Services