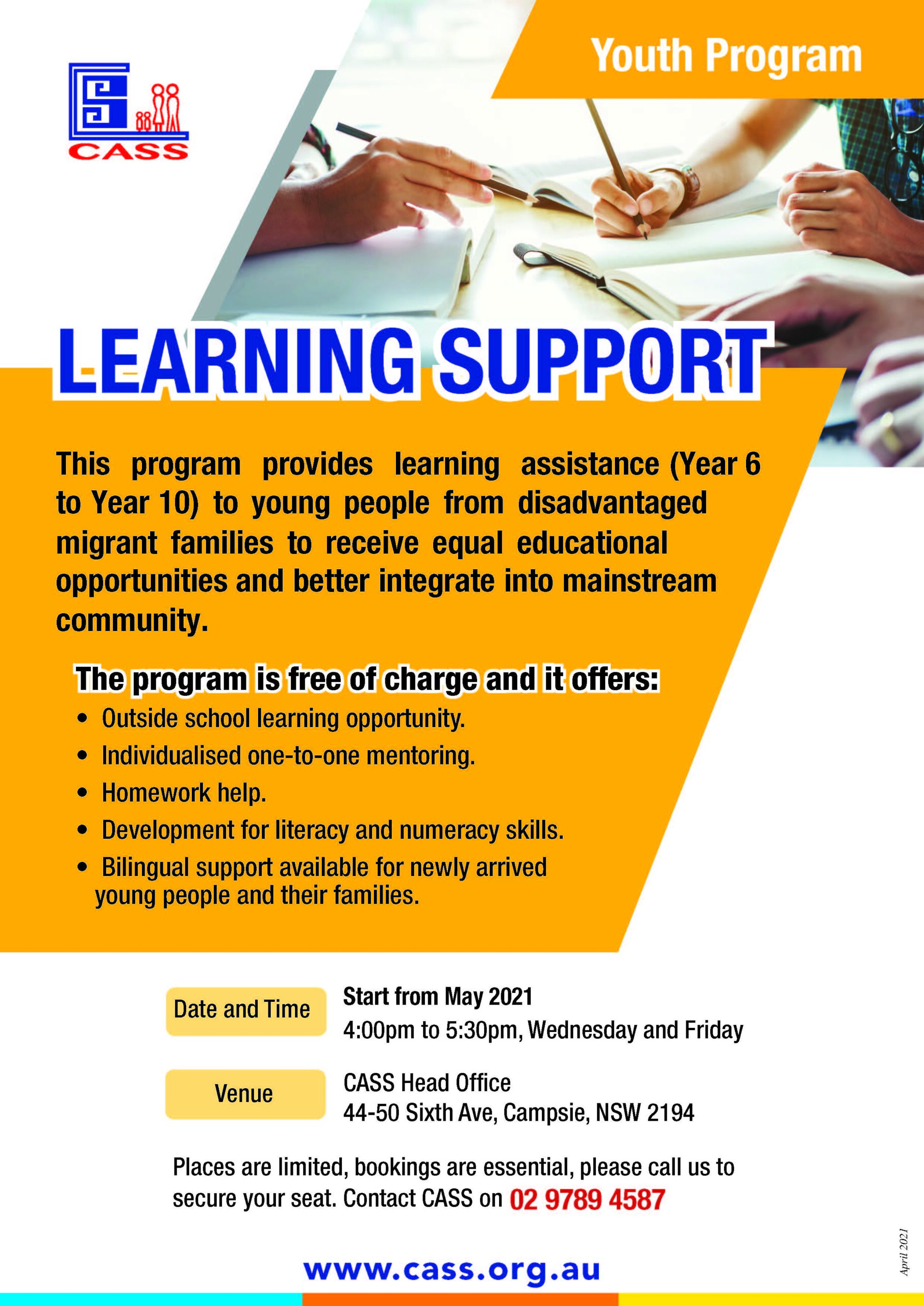 Learning Support Programme for Young People of Migrant Family (Wed & Fri) Transfers to ONLINE due to COVID Restrictions
Provide learning assistance (Year 6 to Year 10) to young people from migrant families to receive outside school learning opportunity, individualised one-to-one mentoring, homework assistance, development for literacy and numeracy skills, to support them for better integration into mainstream community.
COVID-19 Update: Transfers to ONLINE due to COVID restrictions during lockdown. Please contact 9789 4587 for enquiry.
We are also recruiting more volunteers to connect and support more families. Please contact Jane Lu on (02) 9789 4587 for enquiries and email your information to help@cass.org.au