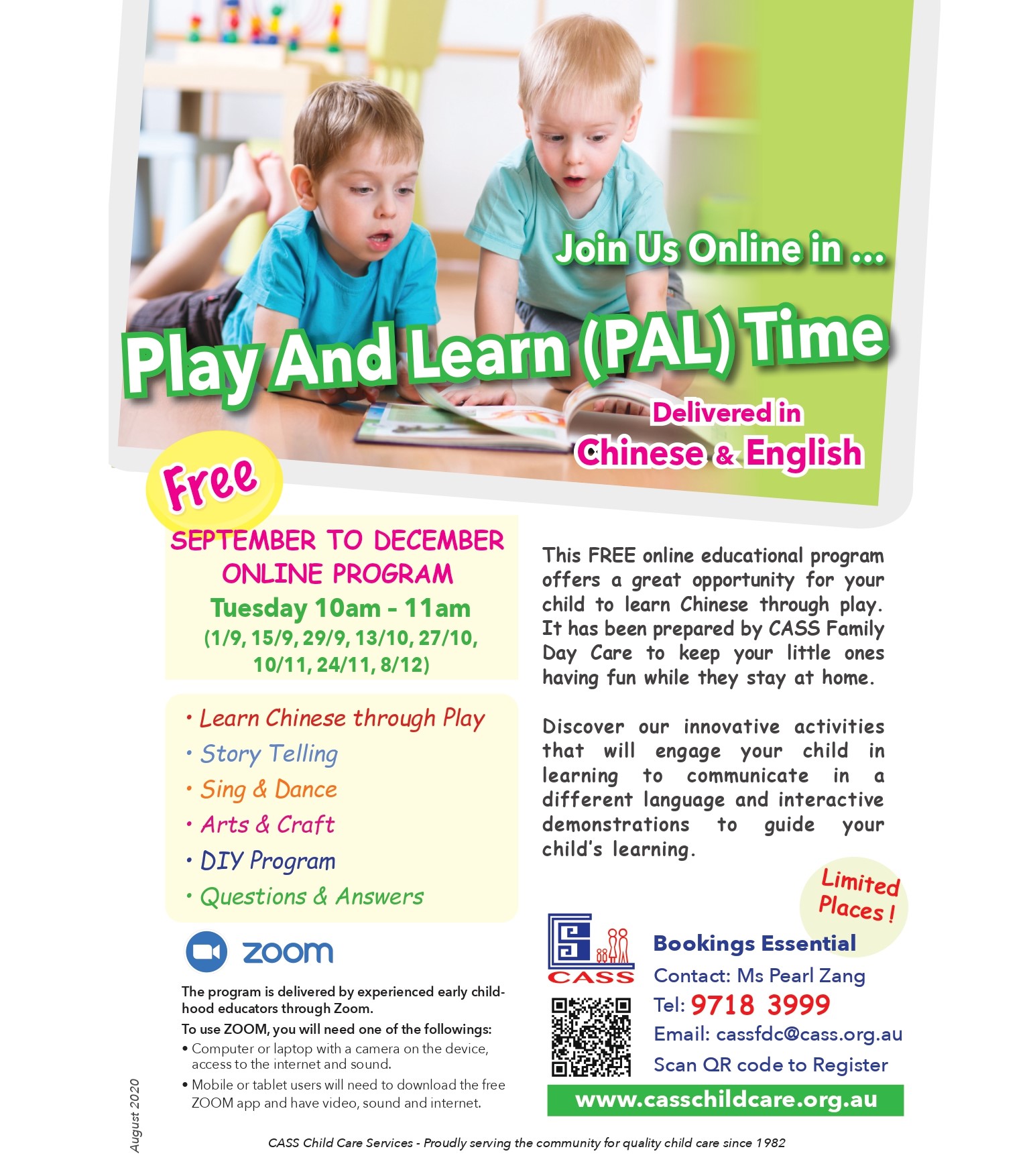 Play And Learn (PAL) Time: Delivered in Chinese and English
It's beneficial for young Australians to learn a community language other than English as Australia is a multicultural country. We have designed a FREE online program to help children from any background to learn Chinese through play and to develop their communication skills.
Time: Every Tuesday from 10:00 am – 11:00 am
Contact Pearl Zang on 9718 3999 or via cassfdc@cass.org.au for enquiry and registration.