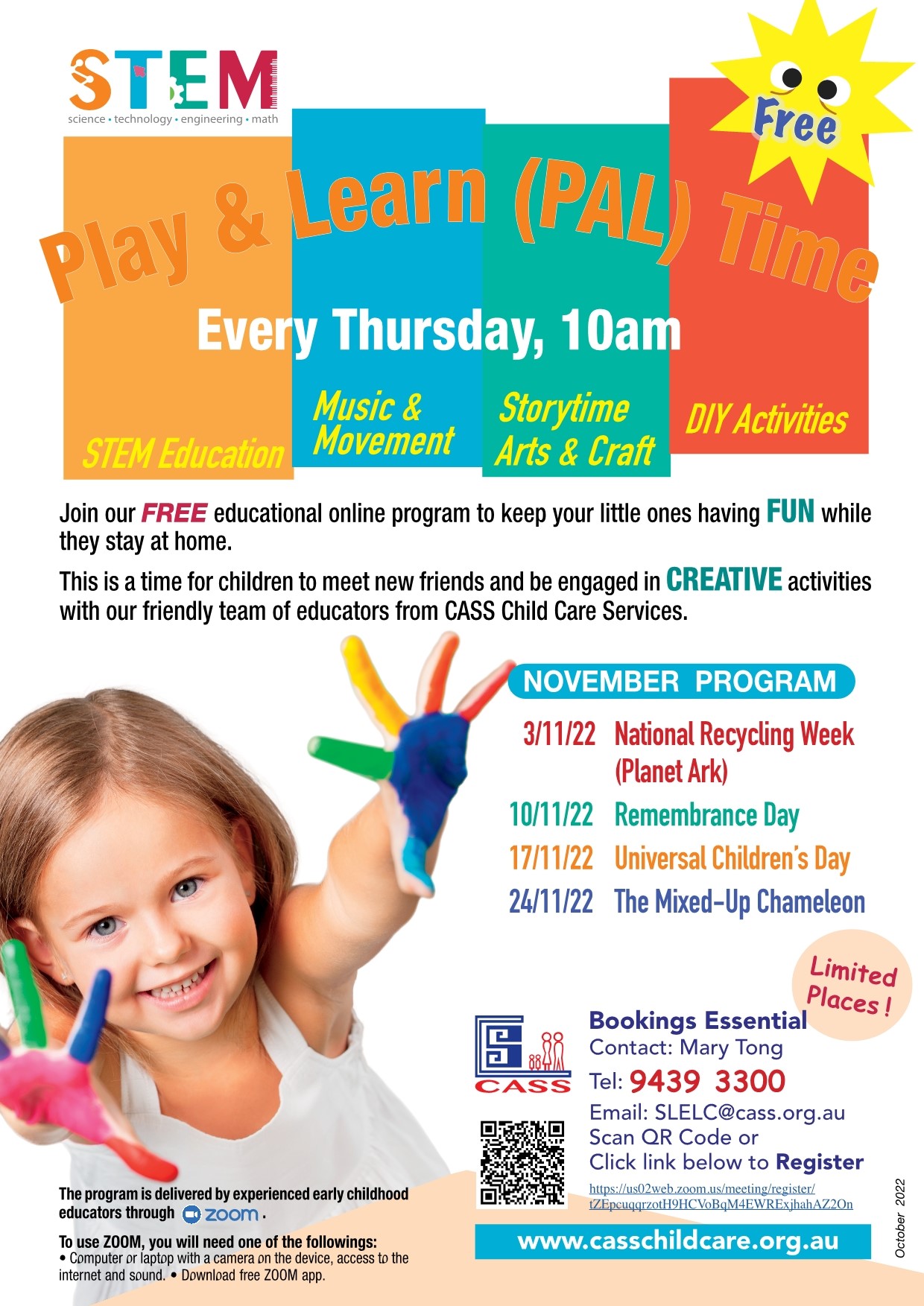 Play and Learn (PAL) Time: Ongoing Online Program for Parents and Children (Thursday @10am)
Join us NOW. It is fun, educational, enjoyable, free and you just have to do it at home.
This free online Early Childhood Education and Care Program has been prepared by CASS Child Care Services to keep your little ones having fun while they stay at home.
Our programs are innovative, interactive, engaging and contain invaluable practical demonstrations to support your child's learning.
Our Program
Story Telling
Music & Movement
Arts & Craft
STEM Education
DIY Program
Questions and Answers
Please click HERE for registration.
Monthly Event Calendar
19
Dec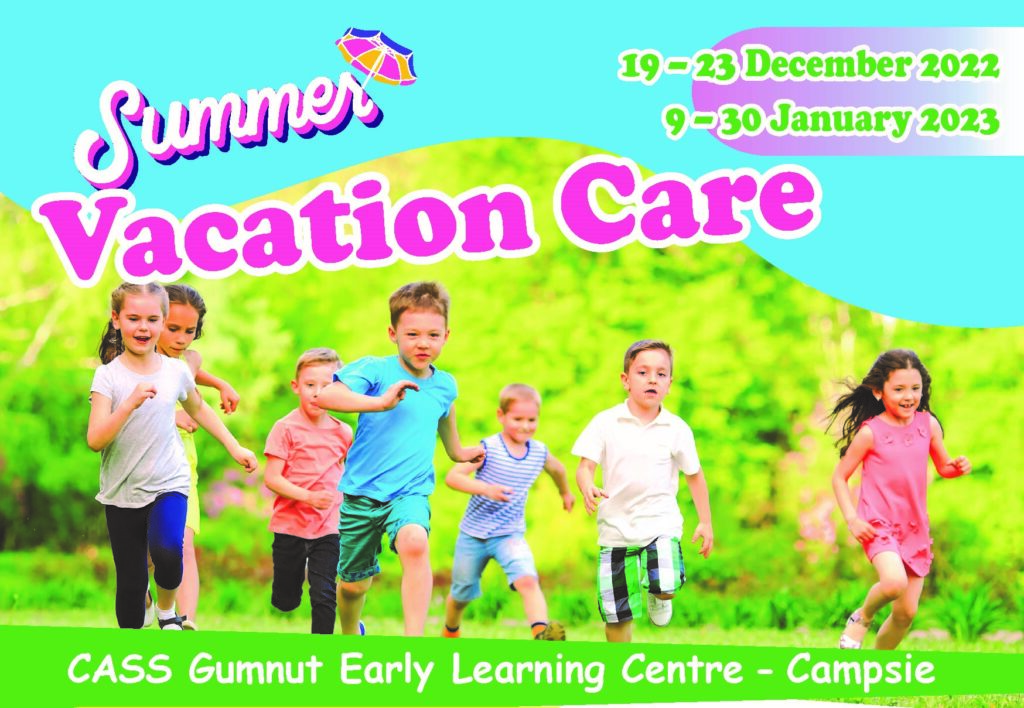 Summer Vacation Care at CASS Gumnut Early Learning Centres (19-23 Dec 2022 & 9-30 Jan 2023)
Services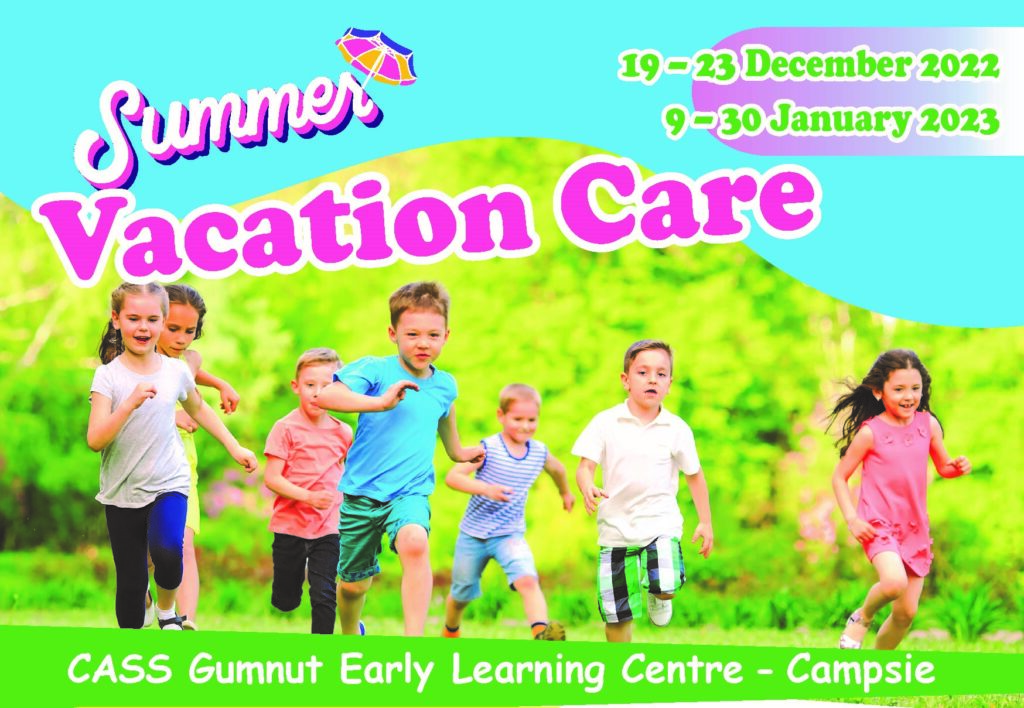 Summer Vacation Care at CASS Gumnut Early Learning Centres (19-23 Dec 2022 & 9-30 Jan 2023)
Services