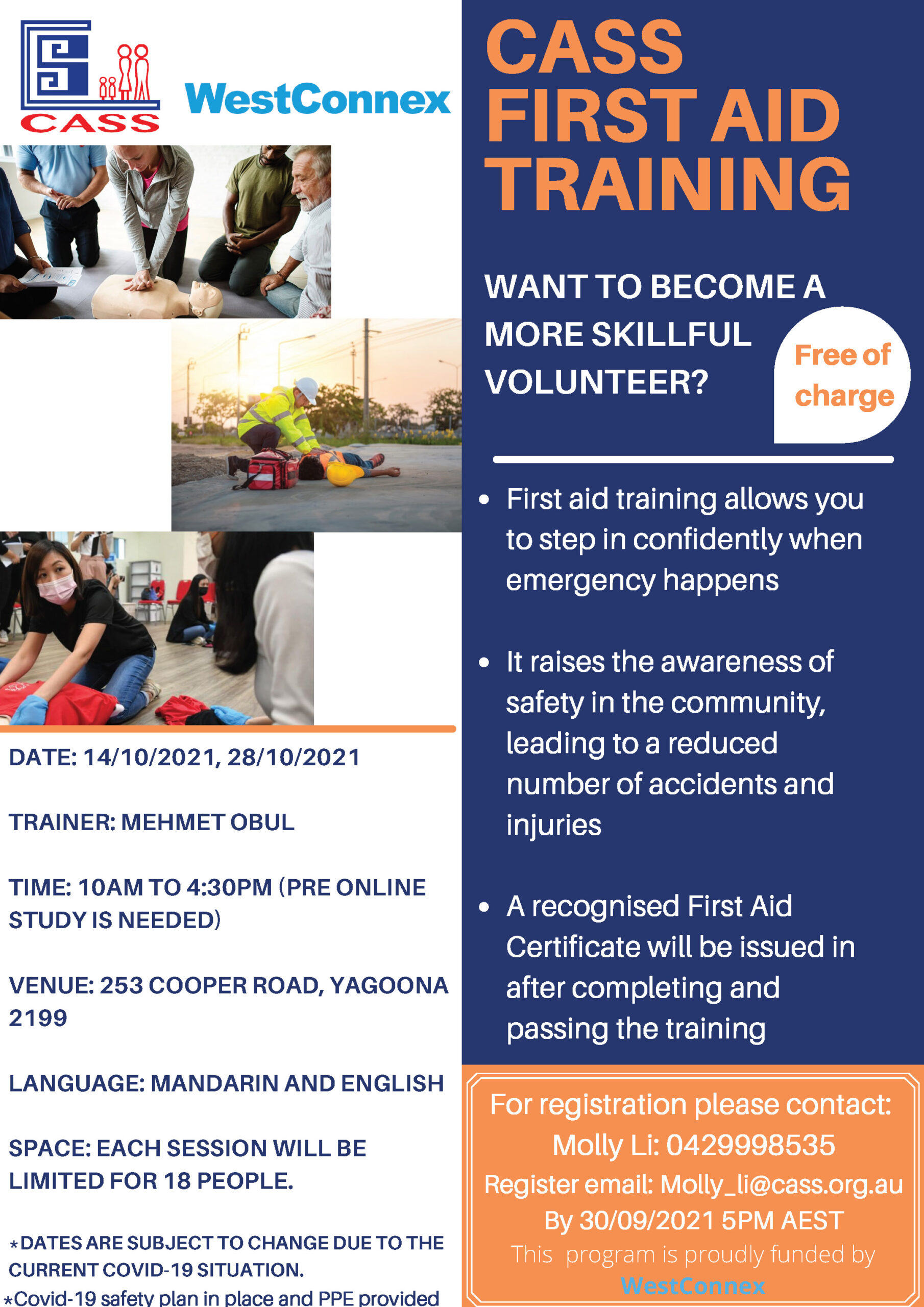 Want to become a more skillful volunteer? Join CASS First Aid Training on 14 & 28 October
With the funding from WestConnex, a first-aid training course for our current volunteers is organized for FREE. The training is a one-day course from 10am to 4:30pm. Both English and Mandarin will be used in training. Recognised First Aid Certificates will be issued after the completion of the training.
Date: 14 October 2021 / 28 October 2021
Time: 10am – 4:30pm (pre online study is needed)
Venue: 253 Cooper Road, Yagoona 2199
Space: Each session will be limited to 18 people
If you are interested to register, please contact Molly Li via email Molly_li@cass.org.au or 0429 998 535 by 30/09/2021 at 5pm.  
*Dates are subject to change due to the current COVID-19 situation.
CLICK HERE FOR MORE DETAILS