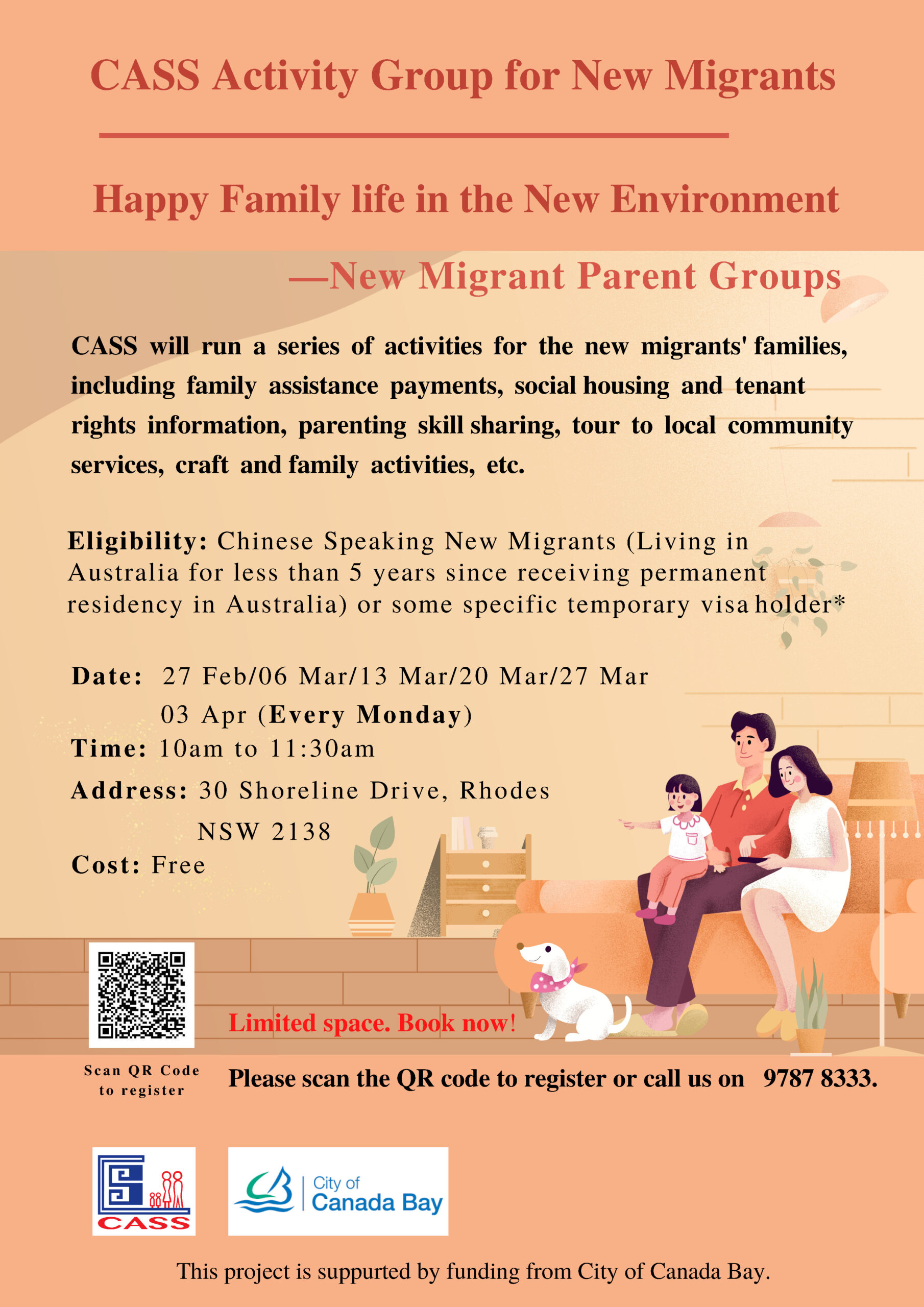 New Migrants, New Life 🌹🌼 – CASS New Migrants Parents Group is HERE for YOU!
This group aims to assist new arrived Chinese speaking migrant parents in settling in the community.
Organized by CASS Settlement & Health services, the New Migrants Parents Group will run a series of activities for the new migrants' families in various areas & topics, including family assistance payments, social housing and tenant rights information, parenting skill sharing, tour to local community services, craft and families, etc.
Eligibility: Chinese speaking new migrants (Living in Australia for less than 5 years since receiving permanent residency in Australia) or some specific temporary visa holder.
📅 Date: 27 Feb/ 06 Mar / 13 Mar/ 20 Mar / 27 Mar/ 03 Apr (Every Monday) 
⏰ Time: 10am to 11:30am
📌 Address: 30 Shoreline Drive, Rhodes, NSW 2138
💡 Cost: FREE
📞 Call CASS on (02) 9787 8333 or scan the QR code on the poster to register your interest.
For more information, please CLICK HERE.
** The project is supported by funding from City of Canada Bay