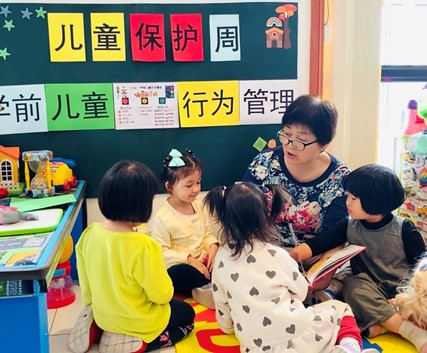 Congratulations to Anna – Our Wonderful Educator
We are thrilled to share that our amazing CASS Family Day Care educator Anna Xiaoling Min has been recognised as one of the 24 fabulous ACT and NSW Regional Educator Winners in the 2021 Excellence in Family Day Care Awards.
Anna has been registered with CASS Family Day Care for more than eight years. We are very proud to recognise her dedication, passion, commitment and outstanding level of professionalism.
"I am really honoured. It makes me feel really special because the Award recognizes the joint effort and mutual support of the whole team of CASS Family Day Care." Anna said humbly.
Anna feels and understands the needs of children & parents with her heart. She puts much effort in creating a loving, fun, comfortable, inclusive and stimulating home environment for children; organizing fun, diversified, engaging and educational activities to take care of the individual need of each child. Her strong partnership with families for nurturing and educating children to reach their full potentials received positive feedback and overwhelming appreciation from parents.
Anna thanked CASS Family Day Care and the team for nominating her, the wonderfully supportive families for their love and collaboration, and the amazing kids for their happiness and inspiration.
The Excellence in Family Day Care Awards recognise the amazing work done by educators, coordinators and services in the family day care sector to deliver high quality early childhood education and care to children across Australia.
This year a record-breaking over 5,200 nominations were received, highlighting the importance of the sector to Australian children, families and communities.
Congratulations to all our ACT and NSW Regional Educator Winners! Please visit https://www.familydaycare.com.au/awards/winners for details.
If you are thinking about childcare for 2022 or you are passionate in working with children, come and take a look at our CASS Family Day Care and discover why many families choose this option for their child.
Please contact us on (02) 9718 3999 or email cassfdc@cass.org.au