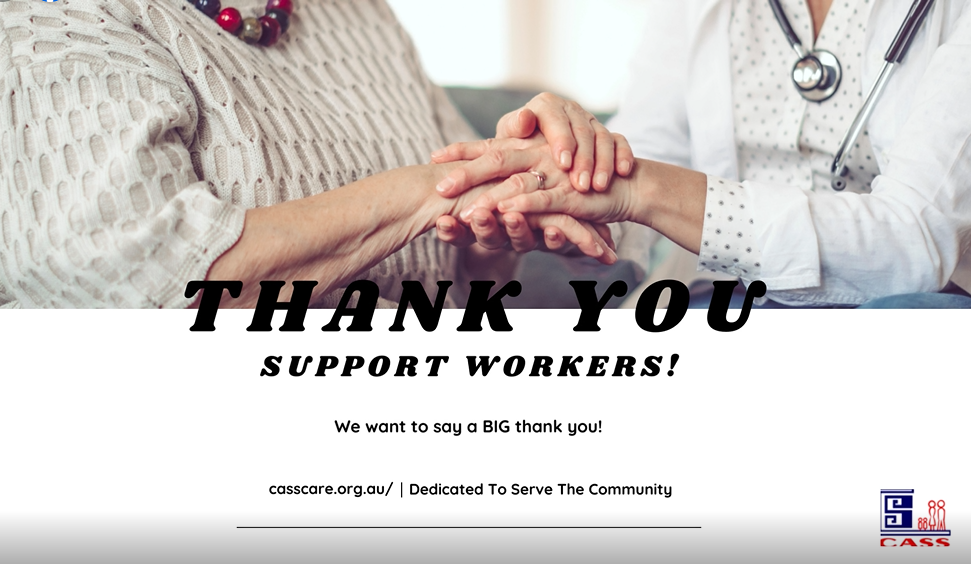 Thankful Thursday – Our Amazing Support Workers
THANK YOU, Our amazing SUPPORT WORKERS! 👩👨👩‍🦱👨‍🦱
Even though Covid-19 restrictions are easing, we should keep in mind how much sacrifices and effort support workers had made during the challenging days.
We interviewed our aged care workers to learn what they were experiencing during the lockdown and share their perspectives. Here we have – Anna, Eunice, Grace, Harry, Joanne, Jueling, Kelly, Kenny, Kim, Krittika, Susan, Sylvia and Wendy to share their experiences during the lockdown and their thoughts about those times.
These people were risking their own health — and the health of the people they love — for us. To every healthcare worker and all frontline workers, we thank you!
Lets take a look of their sharing:
💗 https://www.facebook.com/CASSCare.english/videos/287571329996692/
💖 https://www.facebook.com/CASSCare.english/videos/1099219774262246/
💝 https://www.facebook.com/CASSCare.english/videos/1124121855088325/
💕 https://www.facebook.com/CASSCare.english/videos/911034032911561/